The holiday season can bring up a mix of emotions for queer and trans people. For our community, this can be an especially challenging time of the year. The days get shorter, the nights get colder, and the pressure cooker of family dynamics gets turned on full blast. However, FOLX is here to help provide some holiday survival tips through this complicated time of year.
Our guide to surviving the holidays
Many of us within our community don't have the luxury for easy or straightforward relationships with our families of origin. We either have family members who flat out don't accept who we are or who we choose to love, or we have people in our lives whose best efforts can still leave us feeling exhausted, drained, or completely invisible.
That's why we at FOLX want to give you a guide with helpful tips for surviving the holidays. We offer tools for how to set boundaries, take up space, and re-center in addition to listing emergency resources, orgs to donate to, and QTPOC brands to shop from.
Attend a virtual or IRL friend gathering
Spending time with your chosen family and loved ones can be extremely beneficial for your mental health. Even if your friends and chosen family are spread across different geographic locations, a digital hang-out can help you feel connected and supported. Just a few back-to-back Facetimes can help lift your spirits. If you've have people around you, watch a gay movie together, make playlists together, play games like Esther Perel's Where Should We Begin, have an arts and crafts night, etc. This is a great opportunity to start new traditions with those outside of your family of origin.
If you need to attend a family gathering or other social events and don't want to go it alone, bring a supportive friend. The buddy system is a great way to survive the holiday family gathering, especially for those "can I get a witness" moments. Your friend can back you up if things get uncomfortable or you both can take a walk if you need an excuse to leave the house for a bit.
Set your expectations
When we go into things with a preset idea of how we want them to be, or with a specific desired outcome, we run the risk of not being fully present or feeling a disproportionate amount of stress, anxiety and overwhelm. LGBTQ+ folks especially are often people that have to do some extra searching for the people who earn the right to see all of us.
One practice of radical acceptance is to make a couple lists: one for "things I can control" and another for "things I cannot control." Remind yourself of these lists in a moment that challenges your ability to accept things and people as they are, instead of as we wish them to be. Remember that even if the present moment is hard, there is always hope for a brighter future.
Take up space and maintain boundaries unapologetically
Unless we had healthy boundaries modeled at an early age, many of us can feel guilty for saying "no" or "not right now" to anyone, but especially to our families. If someone at your family gathering isn't respecting you or says something offensive, you can take as much space as you need in the moment. You can try saying things like "I'm not comfortable talking about that right now" or "I'd like for us to shift the conversation." Additionally, having a friend you can count on to vent or taking a couple of deep breaths to ground yourself before re-entering the conversation can make all the difference.
Sometimes, our boundaries are met with resistance. People in our family might struggle to understand why boundaries are necessary, especially if they struggle with setting boundaries themselves. Some people might react poorly by calling you selfish, guilt-tripping you, or becoming emotionally distant. Remember that you don't have to take on other people's reactions to your boundaries. It can be difficult when your boundary is met with resistance, but that doesn't mean that you need to change it. You ultimately know what is healthy for you; no one else gets to decide that.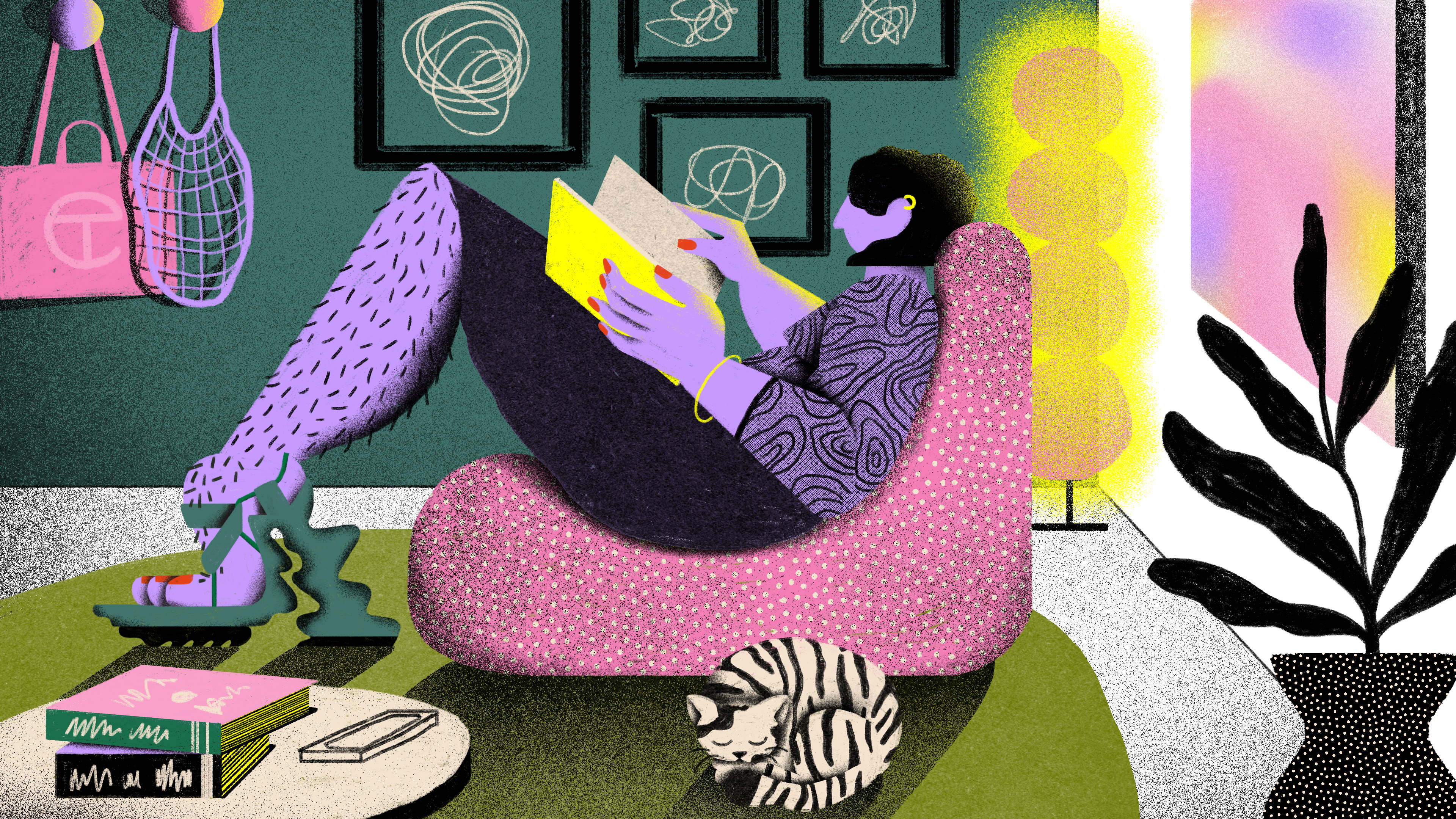 Shop consciously this holiday season
We've compiled a list of LGBTQ+ media below to keep you ethically entertained and culturally relevant. For those with gift giving as a love language, we've listed QTBIPOC owned and operated brands to shop.
QTPOC brands to support
No-cost or low-cost gift ideas
Gather with your friends and go on a hike or a long walk. Depending on your area, you might be able to forage for flowers or herbs along the way and even weave them together to make a wreath or a holiday bouquet.
If walking isn't your thing, make a home-cooked meal with whatever you can find. You can also bundle up with some hot chocolate and set yourself a challenge of finding the best Christmas lights in your area.
Find gender affirming gifts
The holidays can be especially triggering for those of us that have estranged or challenging relationships with our families, or for those of us that don't have access to the resources to buy or receive gifts. For trans people who still choose to celebrate the holidays with their families, it can be an invalidating and erasing experience to receive gifts that are gendered in ways that don't reflect who we are or want to be. If you are a trans feminine person, consider gifting any of the "masculine" gifts you receive to your trans masc bestie, or vice versa!
If you're able to, buy yourself a little something that affirms your gender. This can be as small as a tube of mascara, a gold pair of hoops, new boxer briefs, or tube socks. Find a way to give yourself something that affirms your gender and continue to remind yourself of who you really are, even if others refuse to see you or meet you there.
Additionally, you can give a gender affirming gift to trans youth. The Instagram account, @TransSanta, helps mediate gift giving to trans youth in need anonymously and discretely. Check out our video below for instructions on how to participate!
Choose your battles
Not every action requires a reaction, and not every sentence requires a response. We can't control other people. However, we can control how we react to other people and the situations we find ourselves in. Don't let things become bigger than they need to be. Consider what is an important fight to fight and what you can let go of. Use past years as an indicator of what you might be able to expect from this year.
Don't assume that things will be different this time, especially when nothing has changed. Go into this holiday season willing to protect your energy, capacity, and heart. You might not be able to change other people's minds, but you can change the way it affects you. Don't sign over your self-worth and walk away when needed.
Don't go / leave if you have to
Sometimes being around your family is the worst possible way to spend a day, let alone a holiday. Not all queer and trans people have families that are supportive, which can be re;traumatizing. If not going is not an option for you, make sure you have an out that will allow you to leave when you need to. Find a support person to commiserate and hold space for you after you leave.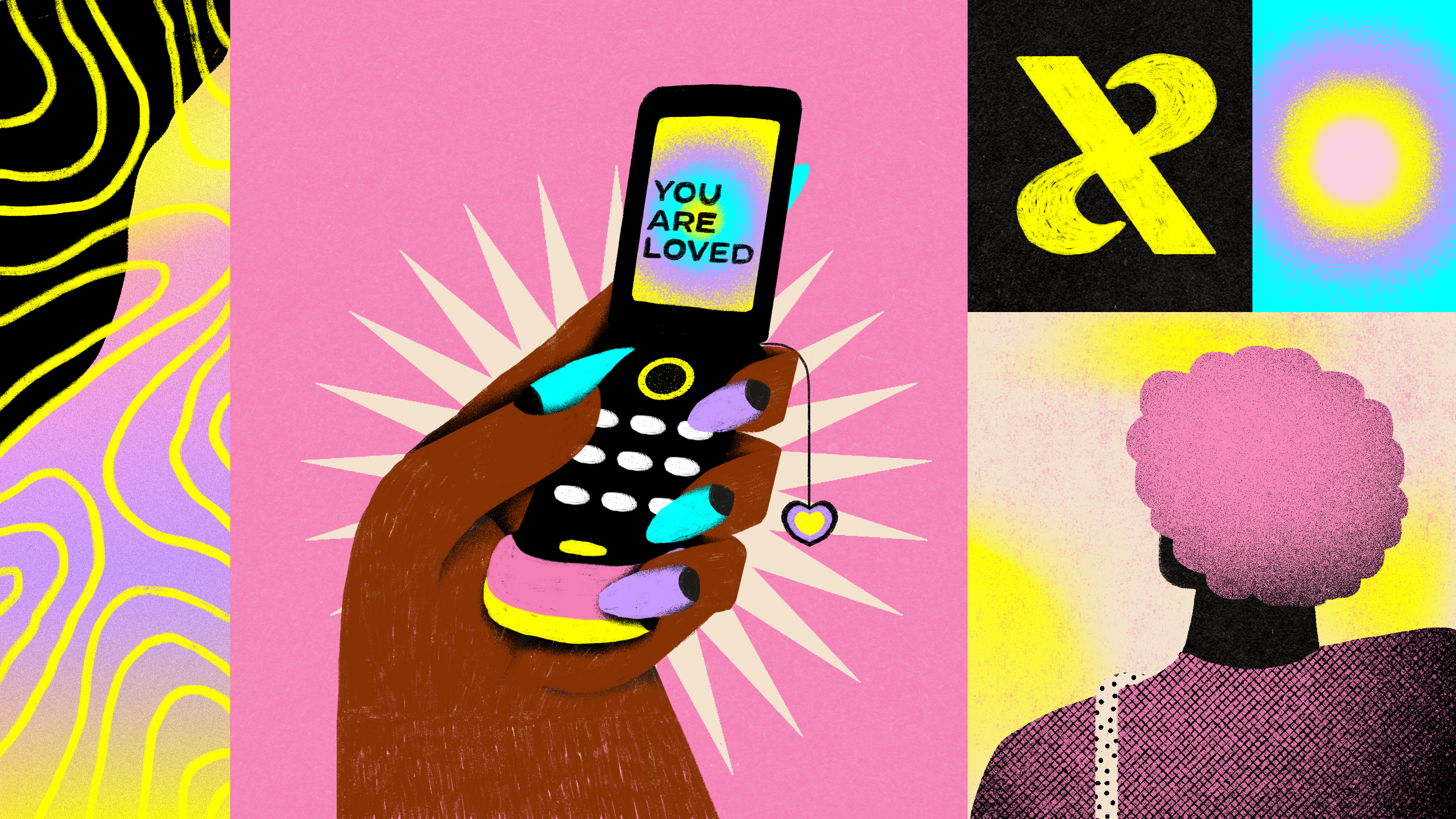 Know your emergency support
If you don't have a supportive person to turn to in your life, there are community support groups and organizations available to help. Below is a list of free hotlines to call if you find yourself in crisis.
Trans Lifeline

, (877) 565-8860: Hotline hours are posted on their website, where more information can be found.

National Suicide Prevention Lifeline

, (800) 273-8255: The National Suicide Prevention Lifeline is a national network of local crisis centers that provides free and confidential emotional support to people in suicidal crisis or emotional distress 24 hours a day, 7 days a week.

Crisis Text Line

, text START to 741-741: The Crisis Text Line is a free, 24/7 support for those in crisis. Text from anywhere in the USA to text with a trained Crisis Counselor.
For young people:
Finally, FOLX is proud to offer a PDF version of our Holiday Survival Guide! Download the PDF below and share it with your LGBTQ+ pals.
If you're looking for support around FOLX services during the holidays, members are encouraged to reach out to their clinician via the Athena patientportal as well as utilize INNERSPACE, our community platform.
The FOLX Holiday Survival Guide - PDF
PDF