February Horoscopes 2022: Time to Get Freaky for Aquarius Season
by Mud Howard
Thu Feb 03 2022
Mercury retrograde is finally over. Venus retrograde is no longer upon us. Aquarius season is here. Read your horoscope to find out how to make the most of this auspicious time of the year.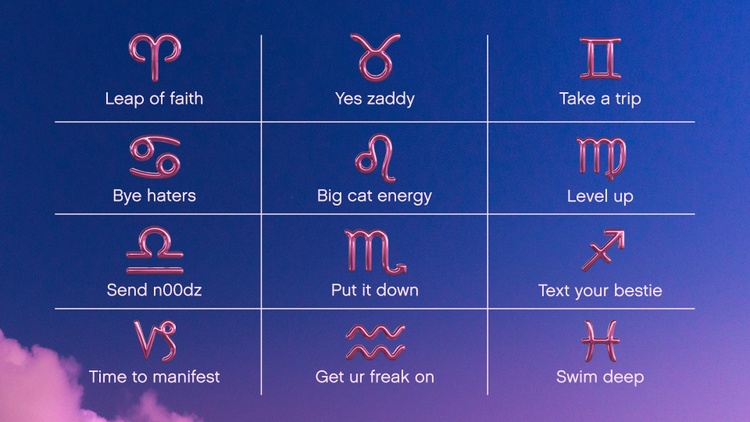 Let's be honest, January was a lot. If you, like me, felt like January was a slow, rude awakening from a long slumber, I have good news for you. Aquarius season is here and everything will be as it's supposed to be. No shade on any Caps in the room, but that was A LOT. By the time February 4th arrives both Mercury and Venus (who have been retrograding and messing up all our communication and relationships) will station direct. Move over Mercury Retrograde. The people are ready to shake off all that seriousness, and let the water-bearing season infuse some positivity, momentum, and life-force back into our days for the next month or so.
February 1st, also known as Lunar New Year, and this year is the Year of the Water Tiger, is what astrologers are agreeing is the real start to 2022. The stars are conspiring in your favor, and the vibes are *chef's kiss* pristine. That get-shit-done energy of Capricorn season lit the fire underneath us to get our work and ambitions in order, but now we get to relax. You will be craving connection, you know, that kinetic space where you and another person meet. Make sure to get out and expand your social world with your friends, families networks, and any new connections that come your way.
We've got a new moon in Aquarius on February 1st that will bring with it innovative ways to solve the emotional problems you face. If you've dropped a self-care tool or two along the way, now is the time to pick it back up. On February 14th, Mercury enters Aquarius and this should help you be able to express your feelings directly to the ones you love—platonic or otherwise. Don't be surprised if the sexy cherub energy of Valentine's day comes a few days late on February 16th, when the full moon in attention-seeking Leo lights up the sky. Send nudes, experience pleasure for hours, and step into whatever outfit you can't get enough of yourself in. Now is the time to bask in the glory of all that is you. The sun will slide into the sensitive tides of Pisces on February 18th, so expect some messages from the cosmic realm to come through. Allow space for them, pay attention. Start jotting down your dreams, let the creativity and the emotions move through, take back on a passion project or two before we shift gears into the spring.
Pro-tip: read your rising sign first, then your sun sign, then (of course) your crush's sign... in that exact order.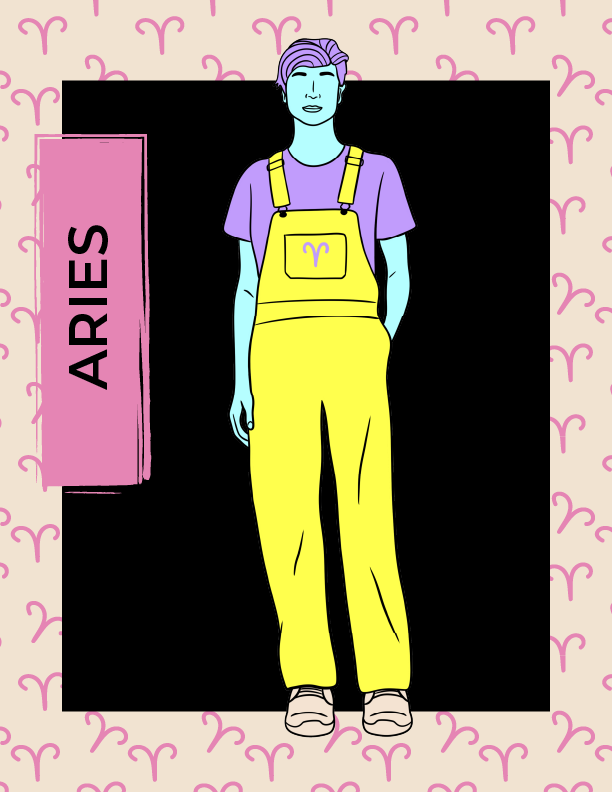 ARIES-
February is popping off, ram baby. You might feel like life is asking you to jump off a cliff right now. Place The Fool card on your altar or your bathroom mirror if you have to. Anything to remind you that change is the only constant and you can trust the fall. This Leo full moon on the 16th is gonna light up your house of romance and with Venus and Mars in your tenth house, you can have the love of your wildest dreams AND the wildest career of your dreams. Whoever said you had to choose, obviously never met you. With the sun in your 11th house, you are going to be out there with your people, your crew, your kin, your community stunting looks and making a splash. The magic place where you end and where other people begin, is the space you wanna inhabit this month. You love trailblazing ahead, but who are the people you surround yourself with? Be selective, be intentional. Go forth, get dressed up, and do hot photoshoots together.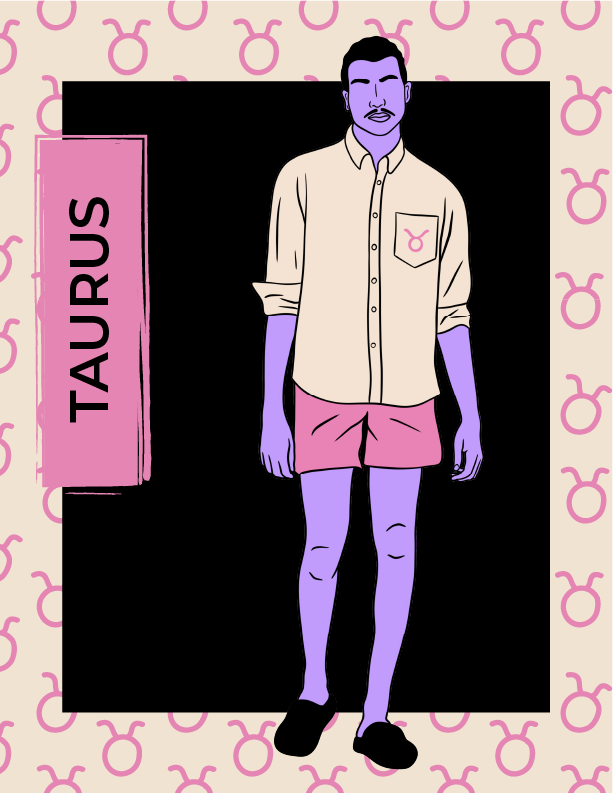 TAURUS-
It's the year of the mercurial Tiger, so get ready for some of that heaviness you've been feeling to shift. All eyes on you, sweet bull. Aquarius rules your 10th house of fame, career and long-term success. Whatever strategic projects you've been saving, now is the time to step into the spotlight and get recognized for everything you bring to this world. Lights, camera, action. You've got a lot of Big Zaddy Energy coursing through your chart, so put that pant-suit on and make your moves. Nobody does slow and steady quite like you. Use this month to put some of that dedicated pace to work. With Venus, your ruling planet, safely out of its six-week retrograde, you will finally feel like you're able to spin forward again. Make up for lost time, and take a trip somewhere that sets your heart on fire. Get ready for Pisces season, by the time it rolls around on the 18th, you'll be coasting.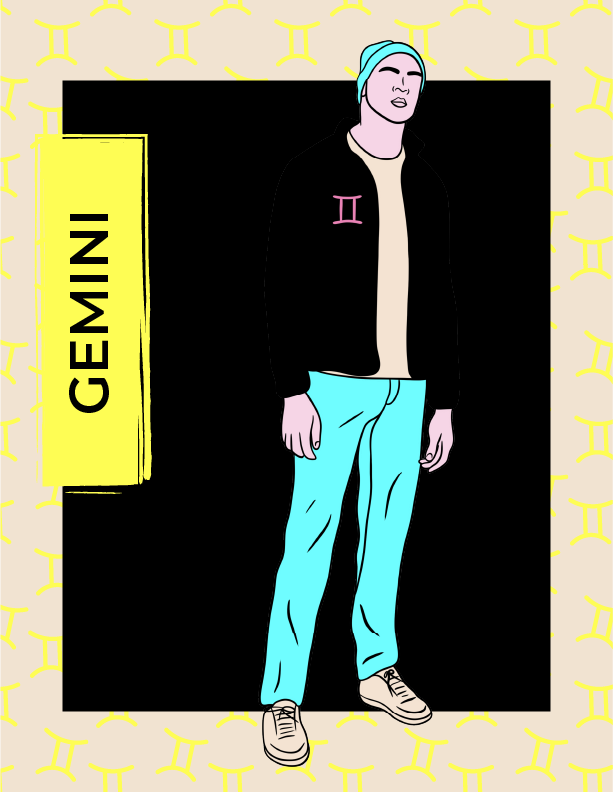 GEMINI-
How was it that January was both so painfully slow and so action-packed, at exactly the same time? If anyone knows anything about duality though, it's you twinsie. You have an enormous capacity to hold difference— whether that be differing perspectives, feelings, or vibes. You'll find it easier to direct the flow of your energy this month in one direction, uninterrupted. You've got a lot of energy at the moment, and with Aquarius running amuck through your 9th house of adventure and growth you'll be dying to take a trip and GTFO dodge. But first, you've gotta take a look under the hood. What self-defeating behaviors have been creeping back up? It's time to shift your outlook on life and unpack the baggage that keeps you trapped in the same old story. The year of the Water Tiger is at your speed— innovative and quick. Change pace, change course, whatever you do just keep changing.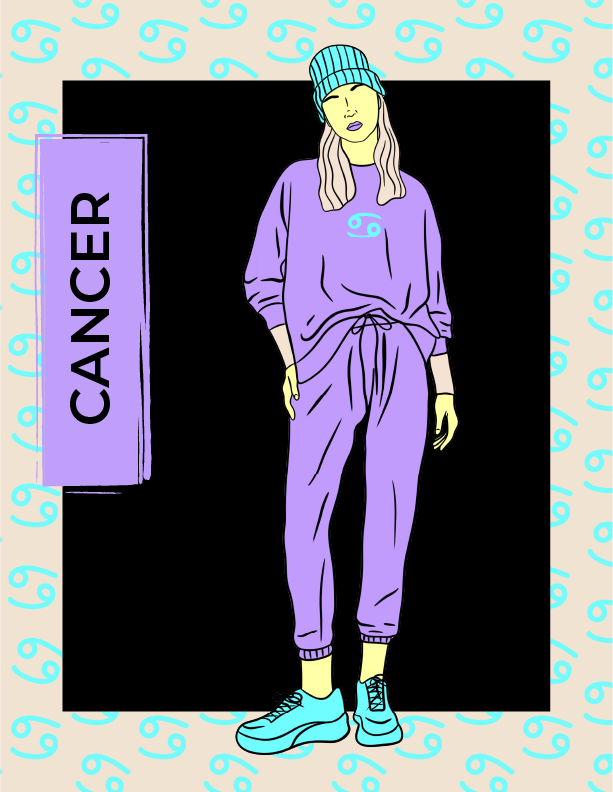 CANCER-
Welp, that was unexpected. If you feel like the universe has been throwing wildcards your way since the year started, moon boo, that's because it has. And now with the sun in Aquarius blazing through your 8th house of sex, death, love, and other people's problems, you might find yourself wanting to lay low for a minute. While you're chilling in the underworld, ask yourself who do you want to be intimate with? What is being activated lately about your worth, your security, or what you have to offer? There is nothing fundamentally wrong with you. You are full of light and glow and electric energy that is infectious to all of those who see the real you. Who makes the cut? Don't allow yourself to get stuck in other people's perceptions of you, even the people you love. Things might feel a little tumultuous right now and that's okay. Swerve other people's bullshit and stay the course. Use this month to let go of whatever is keeping you stuck.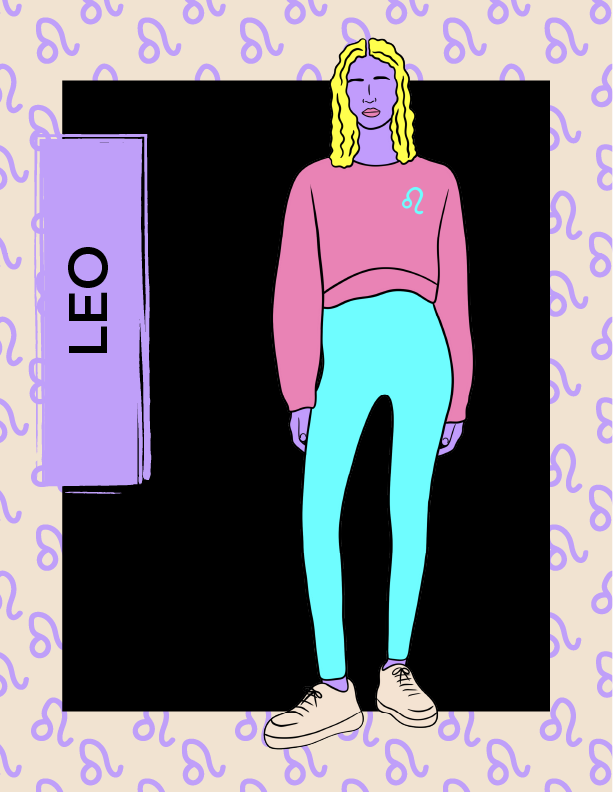 LEO-
Love is in the air lion babes, this season is all about your situationships. Last month was a shit show for your love life, but with the Lunar Year of the Tiger upon us, you're going to be having some major BCE (big-cat-energy). With Aquarius making moves through your 7th house of committed partnerships, you are being given a cosmic chance to manifest your dream life, your dream partner, your dream work. This is the month of bold moves, let your crush know how you feel, step into the ring of newest creative project, and let your roar be heard. The only full moon this year in Leo is on February 16th, and you get the chance to bask in your own beauty and power. Save your V-day celebrations for yourself, and pop a bottle of bubbly (non-alcoholic or not) on that full moon. Adorn yourself in your finest and step into the realm of your own pleasure. Take a bath, impulse-buy that outfit, allow yourself to indulge in whatever gets you feeling yourself.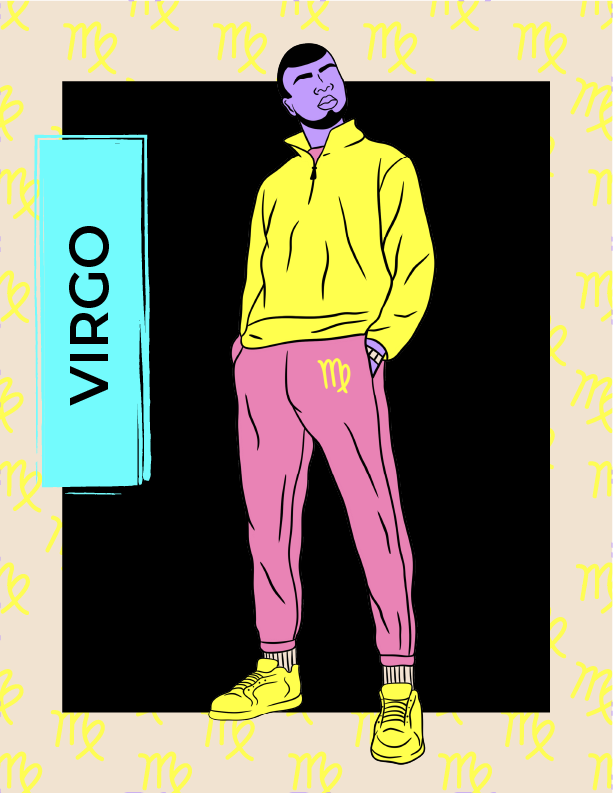 VIRGO-
You've been head down, reassessing life, moving through some shit over winter Virgo babe. The good news is that February is here and you are going to get a chance to reset. There's nothing you love more than a fresh slate. Use your body as a checkpoint for how you are feeling. How are your energy levels? What is one thing you can do everyday to take care of the vessel you call home? It hasn't been easy for you over the past year (to say the least), but now is the time to get your groove back. With Aquarius in your 6th house of work, body, and health you've got a chance to get efficient with your systems. You are going through a transformation at the moment, taking that stagnant energy you've felt in different areas of your life, and alchemizing it into pure liquid gold. I mean, come on, how cool are you? Give yourself some serious pats on the back for where you've been and keep on moving, at your own steady pace.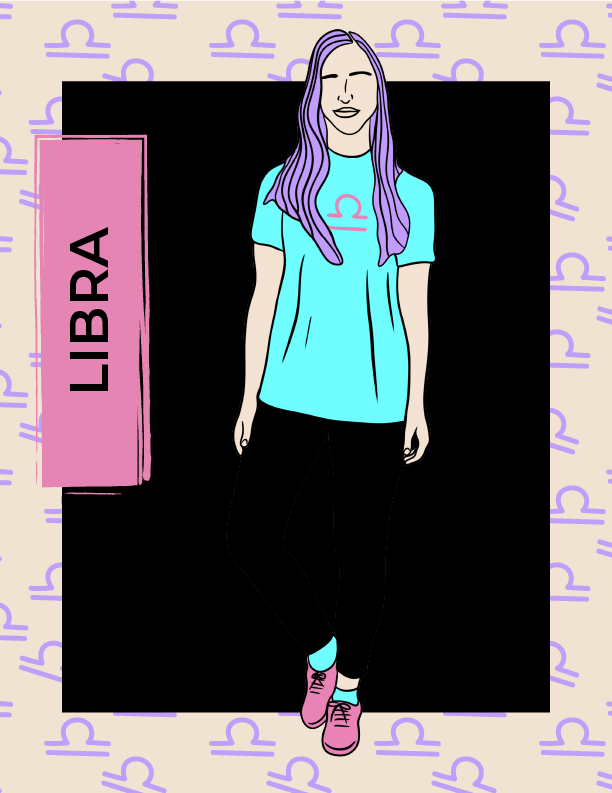 LIBRA-
Speak your boundaries, know your worth, become the best version of yourself blah blah blah, we get it! You've BEEN doing the work Libra. But what about play? What about having fun? It's time to throw yourself recklessly head-first into the pleasure dome that is life and get wild. Aquarius is making a splash in your 5th hour of sex, pleasure, creativity, projects, babies, play and everything else that gets you out of your head into into your body. You are allowed to dip your toes into decadence and get a little crazy every once in a while. Take this month to recommit to pleasure in every arena of your life. Surround yourself with the most beautiful things. Spend long afternoons in bed with you and your trusty vibe. Remember what it's like to be free, silly, full of joy. Be on your worst behavior in your best looks. Life is short and imperfect. It's okay to be messy, to be human. Give all the parts of yourself space to exist.
SCORPIO-
If you have needed permission to slow down and do nothing, this is it. January was A LOT. Real talk: you've been holding a lot. Other people's wants, needs, desires.. You have permission to put it down. With Aquarius moving through your 4th house of home, it's time to hunker down and get cozy with yourself. Take the pressure off. You are your worst critic. No one's expectations for you are as high as your expectations for yourself. That inner-critic? Put it down. As a Scorpio, you spend so much of your life trying to be understood, to be held, and to be witnessed. Sometimes you can get so caught up in your own deep feelings and the process of trying to translate them to others, that you forget that you are valid. Your needs are valid. Your feelings are valid. Even if another person can't understand. Communication should clear up this month but remember, just because you carry it well doesn't mean it's not heavy. Put it down.
SAGITTARIUS-
Nobody lights up a room like you do. But since the pandemic hit and has been dragging on, it's been hard to keep that light burning. Nothing quite hits the spot for you like travel, adventure, or new experiences or interactions. You have so much kinetic energy and charisma that has been feeling stifled by the weight of the world lately. Good news for you, Aquarius is moving into your 3rd house of communication and this month is going to be about socializing and getting some of that spirit back. You won't even have to try. A social cycle is coming your way, even if it just means catching up with friends over coffee or hosting a dinner party. You will get to flex some of those dynamic conversational muscles that might have taken a back seat lately. This is a time for relaxation, good vibes, and reconnecting with friends. Don't self-isolate. You need that energy that comes from others to keep your inner light aflame.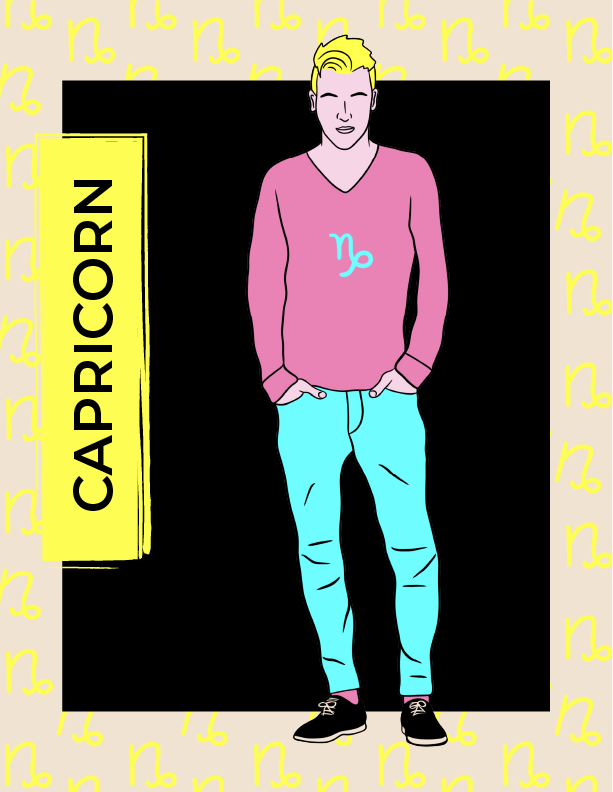 CAPRICORN-
Deep breath in, deep breath out. The drama, the delays, the diehard deadlines of last month are over and things are finally chilling out for you. It's been a whirlwind of a month, and quite the way to start a year. But with Mercury turning direct on February 3rd, you'll finally be able to exhale and relax a little. You're finally making up for lost time and you will start to see your goals achieved and your efforts recognized. With a little help from Aquarius in the part of your chart that governs the material realm, you've got planets supporting you to make some coin and make yourself known. If you aren't feeling yourself, yet you're about to be. It's time to get back on the old metaphorical horse and get yourself back into the land of love, hope, relationship work, and possibilities. What do you want in a dream partner? Who do you want to attract? Write it down and bury it. Wait for the seeds to grow.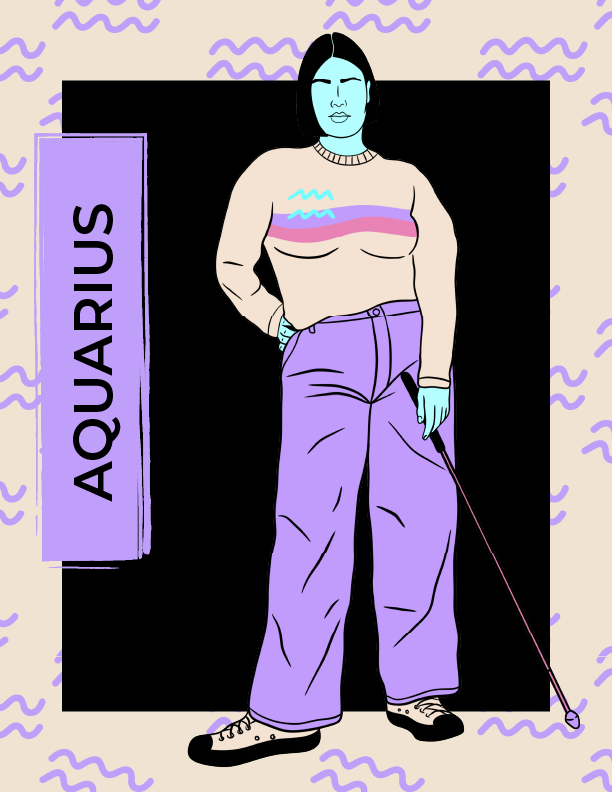 AQUARIUS-
After being wrapped up in a cocoon of your own metamorphosis, you are ready to emerge, mingle, and blow everyone away with how objectively hot you are. It's your season after all. Your own personal new year. Get ready for superpowers that you didn't even know you had. Anybody else's bad vibe can't touch you. This month, you are invincible. This is the real start of 2022. Last month was a washed out shit show. Now is the time to step into your untouchable, un-fuckwithable energy that is your birth right. Whoever stole that from you along the way, they don't matter anymore. All that matters is that you are here in one of the most personally lucrative times of the year. Give and get gossip, give and get strength, give and get expansiveness. It's time to metabolize all the heavy lessons of Capricorn season and get freaky. Don't sweat the setbacks. Life is a spiral. Trust that you are moving forward, with momentum you don't even know is behind you.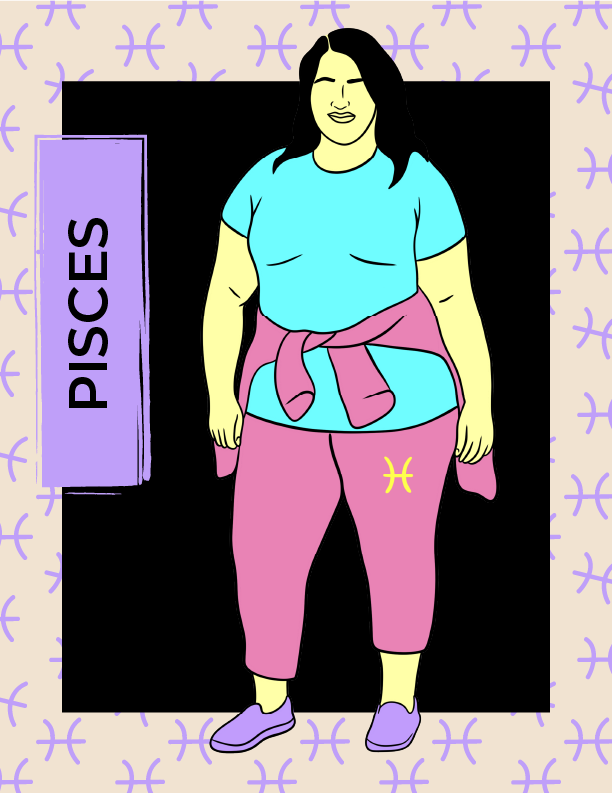 PISCES-
One foot on the gas pedal and one on the brake might be the closest way to describing how you feel right about now. How is it possible to be both so sleepy and so psyched for a fresh start? The two words you want to keep in your back pocket right now is "pace yourself." You've got the sun in Aquarius rummaging around in your 12th house which is bound to bring up a whole range of emotions around endings, transitions, loss, and rebirth. But this is all happening while Jupiter is popping on and off in Pisces and opening up expansion and new opportunities for you to step into this year. Gearing up to your birthday season, has never felt more stressful and more exciting. Trust the process, Pisces. You will get to where you need to go at the exact right time. And until then, take care of your body and your mind, let yourself ride the waves, and keep your head above water.