November 2021 Horoscopes: Your Scorpio Season Survival Guide
by Mud Howard
Mon Nov 01 2021
Astrology is real. Scorpio szn is upon is. Read your full November 2021 horoscope, aka your own Scorpio season survival guide.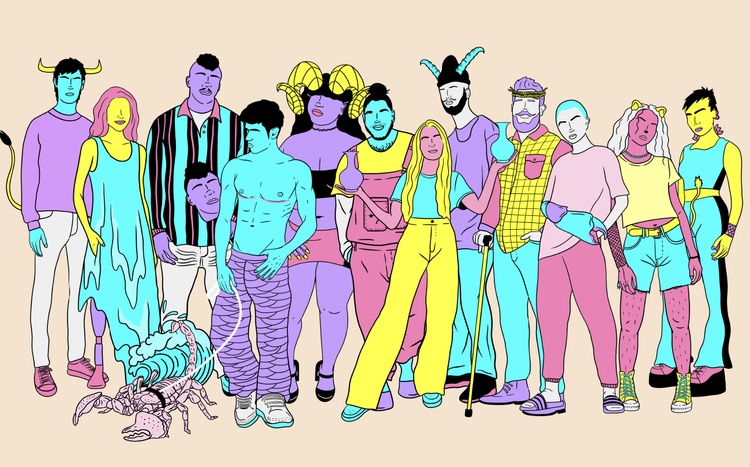 The shift into Scorpio season signals the end of our autumnal grind and the start of something new. We've been busy dressing up, turning heads, dreaming and scheming for the holidays this year. With daylight savings on the horizon in the Northern Hemisphere, the nights get longer, the temperatures drop, and we prepare for our own inward renewal. Let your hair grow long. Let go of the social connections that no longer serve you. Let the winter slow you down and let yourself rest.
As far as astrology goes, we've got a new moon in Scorpio coming our way on the 4th of November that will oppose change-maker Uranus, who has been retrograding since August. Lean into the unpredictable, things might get a little shaky. Communication can be challenged when Mercury slips into Scorpio's brooding waters here, so try not read too deep between the lines.
With Venus moving into Capricorn the following day, we all get a chance for a clean slate in the intimacy department. Give yourself permission here to hit the reset button on your deepest desires in relationship. What have you told yourself that you don't deserve? What fantasies have you been dreaming up? What have you been too afraid to ask for? This week, manifestation is the name of the game.
Don't be afraid if shit comes up at the beginning of the month. With the friction of the final Mars Saturn square on November 10th as well as an eclipse in Taurus on November 19th, this is a time for endings, closures, and synthesis. Now is the time to alchemize both the lightest and darkest parts of the last year—only through holding both can we find workable solutions that last. Make sure you keep your eyes on the big vision over short-term gratification. Make a commitment to building a life that you want to wake up to every morning. Things get a bit sweeter by the end of November, so just know if you put the work in, the reward will be worth it.
Pro-tip: read your rising sign first, then your sun sign, then (of course) your crush's sign... in that exact order.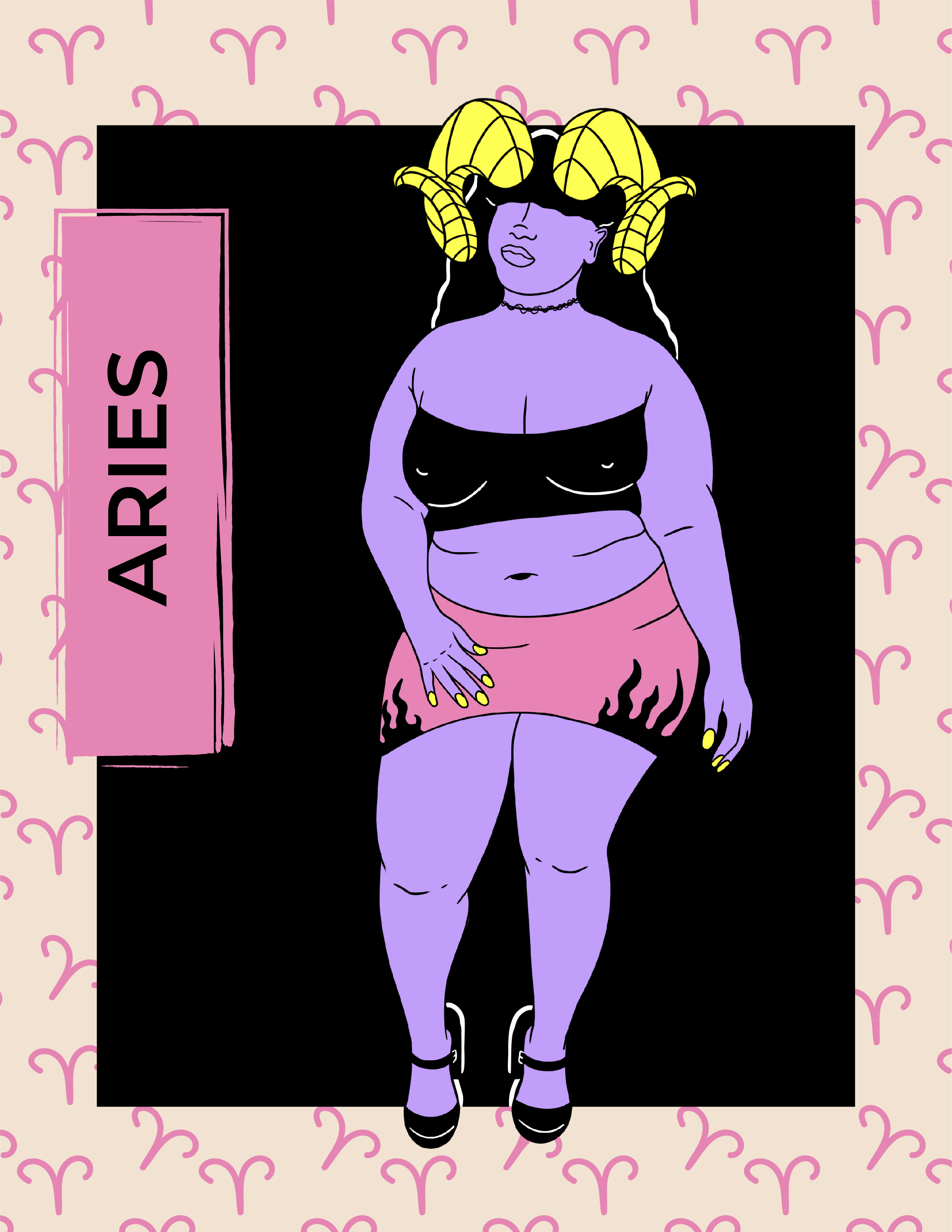 ARIES-
You are hungry. You've shown the universe that no matter how tough the going gets, you won't settle for less. With your your cosmic ruler Mars joining the sun in Scorpio in your 8th house, you will feel this powerhouse energy kick down any closed doors in intimacy, sex, wealth, and, most importantly, your karmic connections with others. You might feel the urge to merge as interactions with others intensify. Ask yourself: What is necessary for the relationship of your dreams to come true? What will you give to get it? What are you no longer willing to sacrifice? As the hot-headed ram, you're always here to teach the rest of us how to be self-sufficient. But human beings aren't built to be alone. No more self-sabotage—allow yourself to rely on others, and let yourself be relied upon. The only way out is through.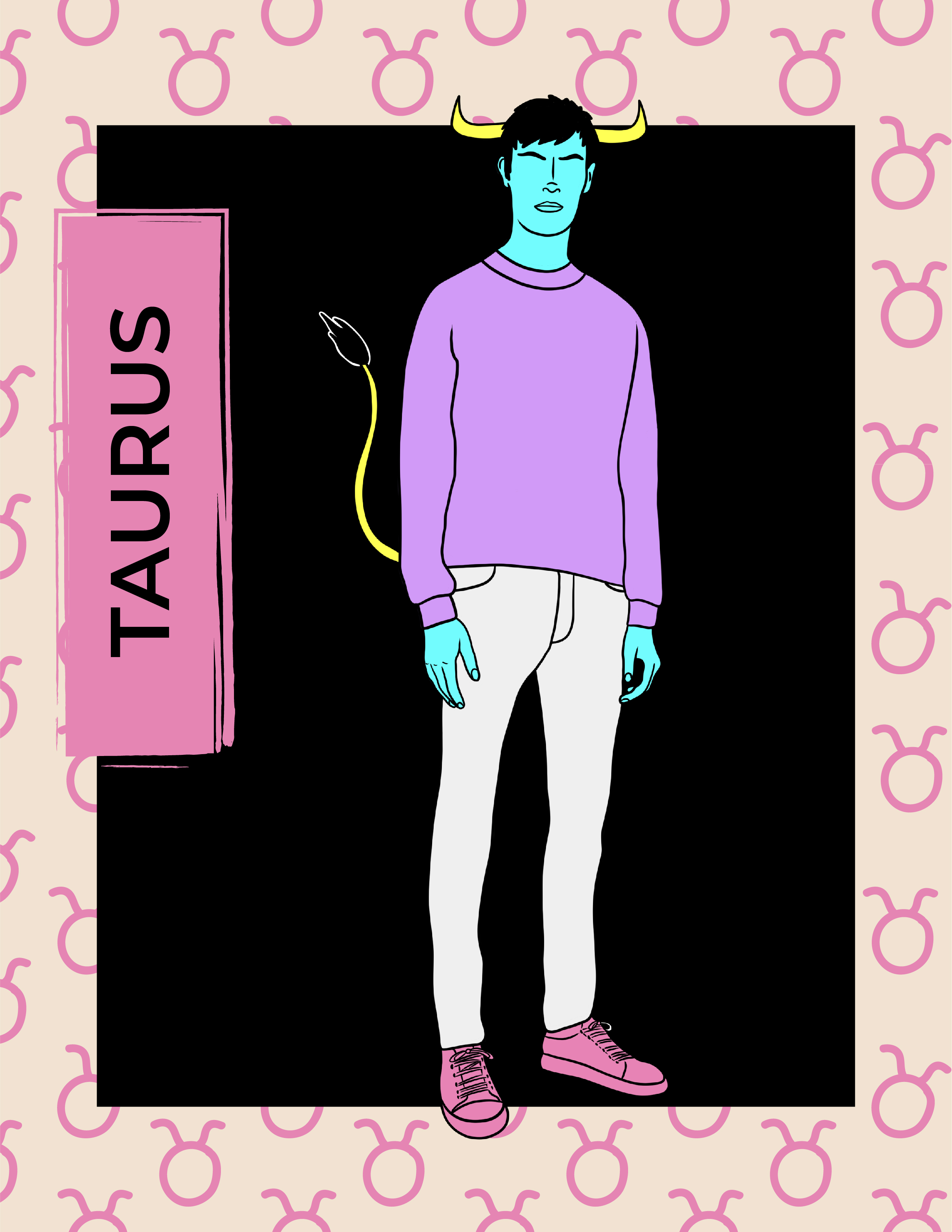 TAURUS-

Sweet bull, Scorpio season is the time to one up your partnership realm. Make sure you're right with yourself and aligned with your inner guides, because with Mars and the Sun meeting in your 7th house, your relationships are going to get some serious voltage. Take advantage of this chance to level up your partnerships and long-term commitments. You, being the comfort creature you are, typically avoid conflict at all costs. But we know the only way to get the intimacy we truly crave is to take risks. You are learning how to relax a bit during arguments, let other people be in their feelings, and trust that it's not always make or break. You've got from now until mid-December to get clear about what you need from your Ride or Dies and how you can get it. Cue Bonnie & Clyde, by Jay & Yoncé.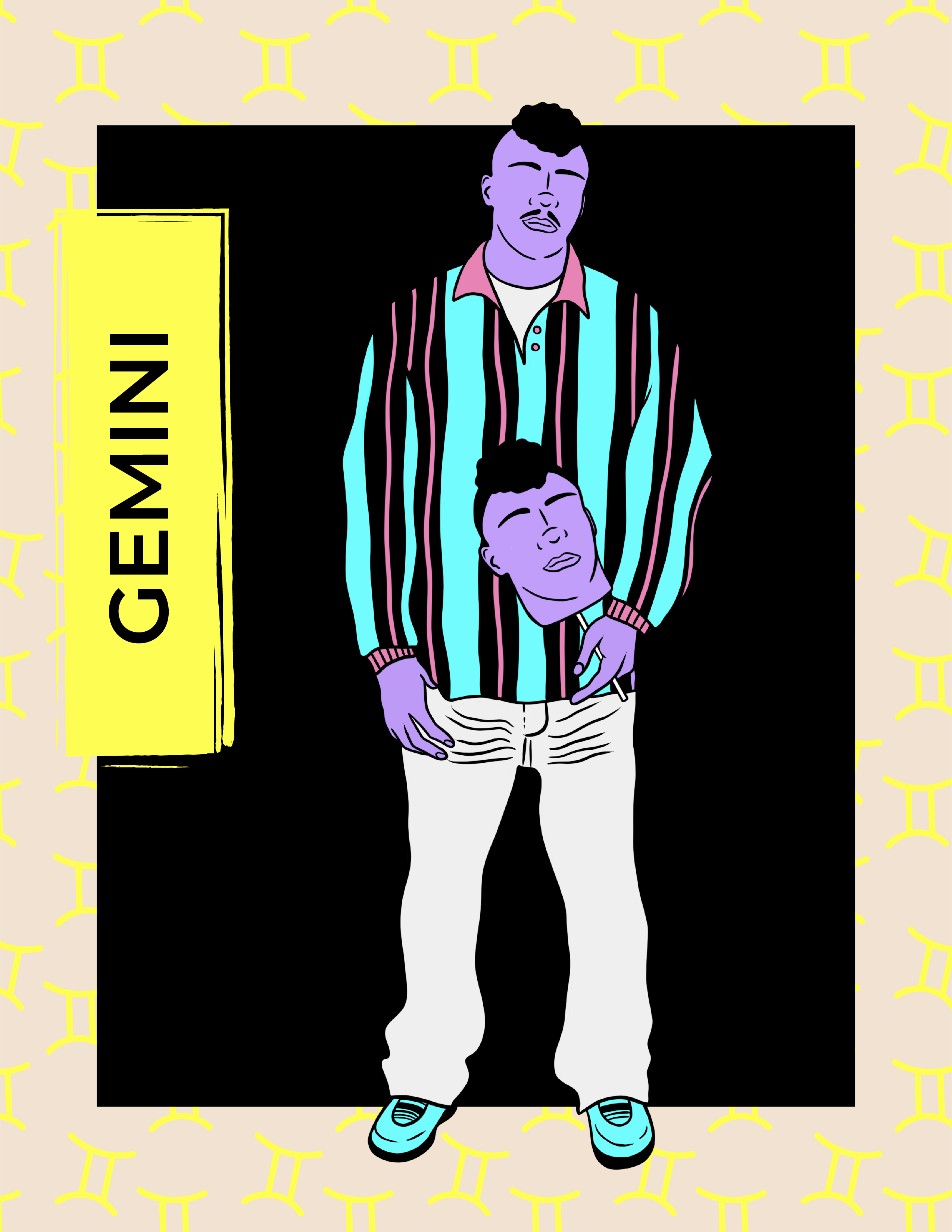 GEMINI-

Emerging from the dunk-tank of pleasure that was October, the sun in Scorpio is now warming up your 6th house of work, routines, health and wellness. One day, step, convo, coffee, workout, Zoom call at a time. Focus on what you can get your hands on— the here and now. Set your bedtime, color coordinate your athleisure, stock up your fridge and please open that bag of arugula before it goes bad.Use this month to honor your body for all that it has done to bring you to this moment. With edgy Mars in your 6th house as well, keep an eye on those stress-levels, and trust that if it feels urgent or anxiety-ridden, it can wait. Keep it balanced, keep it low-key, and keep it drama free. In other words, "Get in loser, we're taking small gradual steps to transform the quality of our everyday life." Let's go Twins.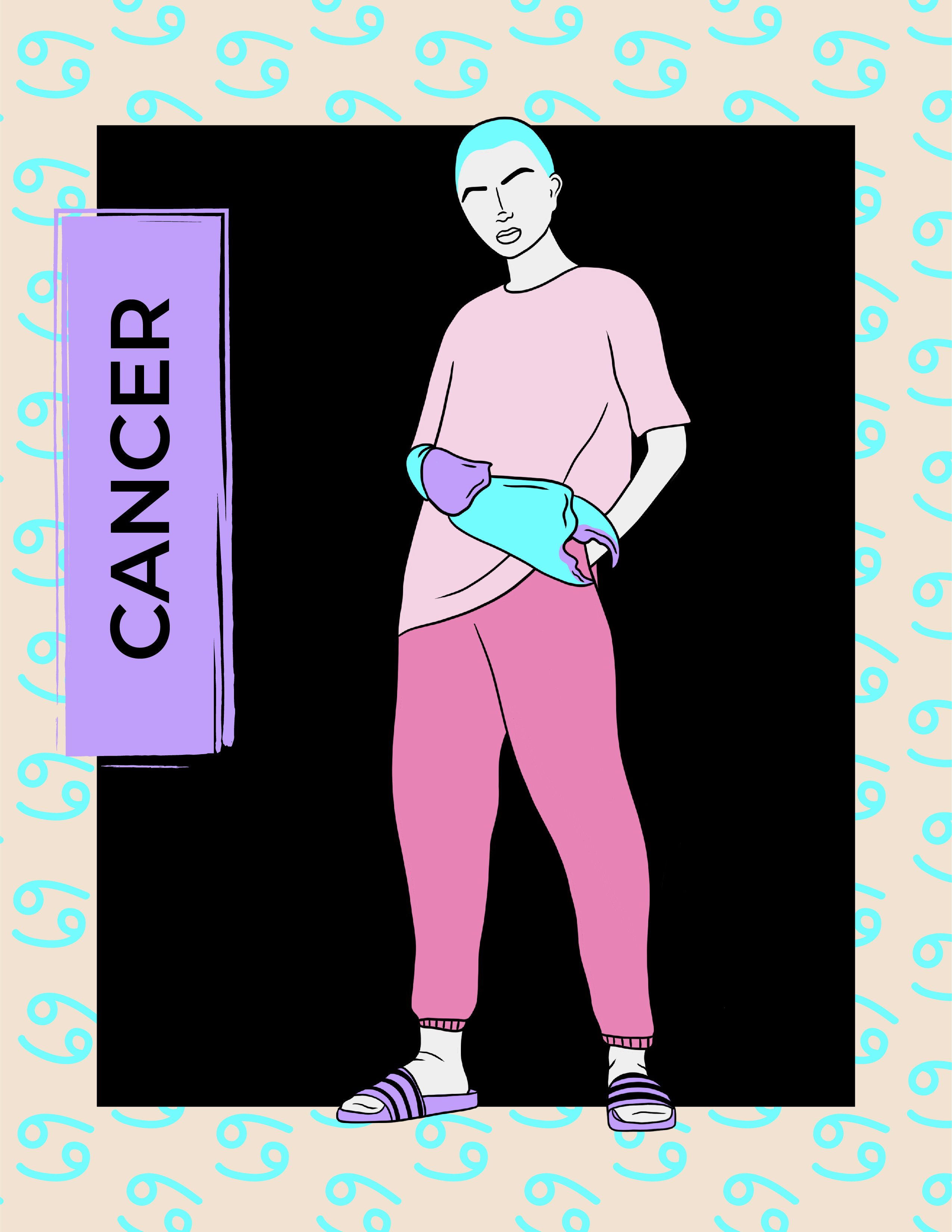 CANCER-

Let your hair down once in a while, you deserve it. You've gone through your own personal transformation over the last 2 years, and it's time to enjoy the fruits of your labor, Lucinda Williams style. With the Sun in Scorpio moving through your 5th house, turn up the volume knob on all things that bring you pleasure—art, love, play. Your only job this month is to say yes to ease and joy. Focus on yourself, move forward in the pursuit of passion. There are magnetic forces at work, so don't be surprised if people come out of nowhere eager for your attention. Get a date night with yourself or your boo on the books, put on that outfit you impulse bought during quarantine, and pick back up that book you dropped last year. It's time to kick back and live a little, crab.


LEO-

Winter is coming. This month is all about homo sweet homo, so take the time to make sure your love den is ready. With Scorpio in your 4th house of domesticity and home, you are given a chance to make sure your foundations are strong. Check the bedrock. Look back to find what home has meant for you, over time. What have you learned about what you need to make a home inside yourself, wherever you are? Make down-time a priority this month and tend to the roots of what keeps you grounded— friends, family, cooking, DIY projects, rituals, and bonds. Find comfort in the little things. If you're looking to shift something about your living situation, a window opens to you from now to mid-December. Time to grab that extra plush blanket, make a cup of tea, and manifest.
VIRGO-

You've expanded on every level possible, haven't you? Look at where you were just one year ago. Can you believe you've made it this far? Get ready to reap some rewards. Don't be surprised if your social calendar fills up, if you find yourself thirsty for knowledge, for podcasts, for long phone calls with friends—anything to get you back into the world. Once Venus enters your fellow earth sign Capricorn in the start of November, you'll be ready to hammer out all those details that keep the mechanics of your love life lubed up and running smoothly. We know, we know. You love an inventory. Just remember to lighten up sometimes. You miss the miracle of your own life when you are too deep in the details. Don't let the tunnel-vision of your latest endeavor stop you from seeing just how far you've come.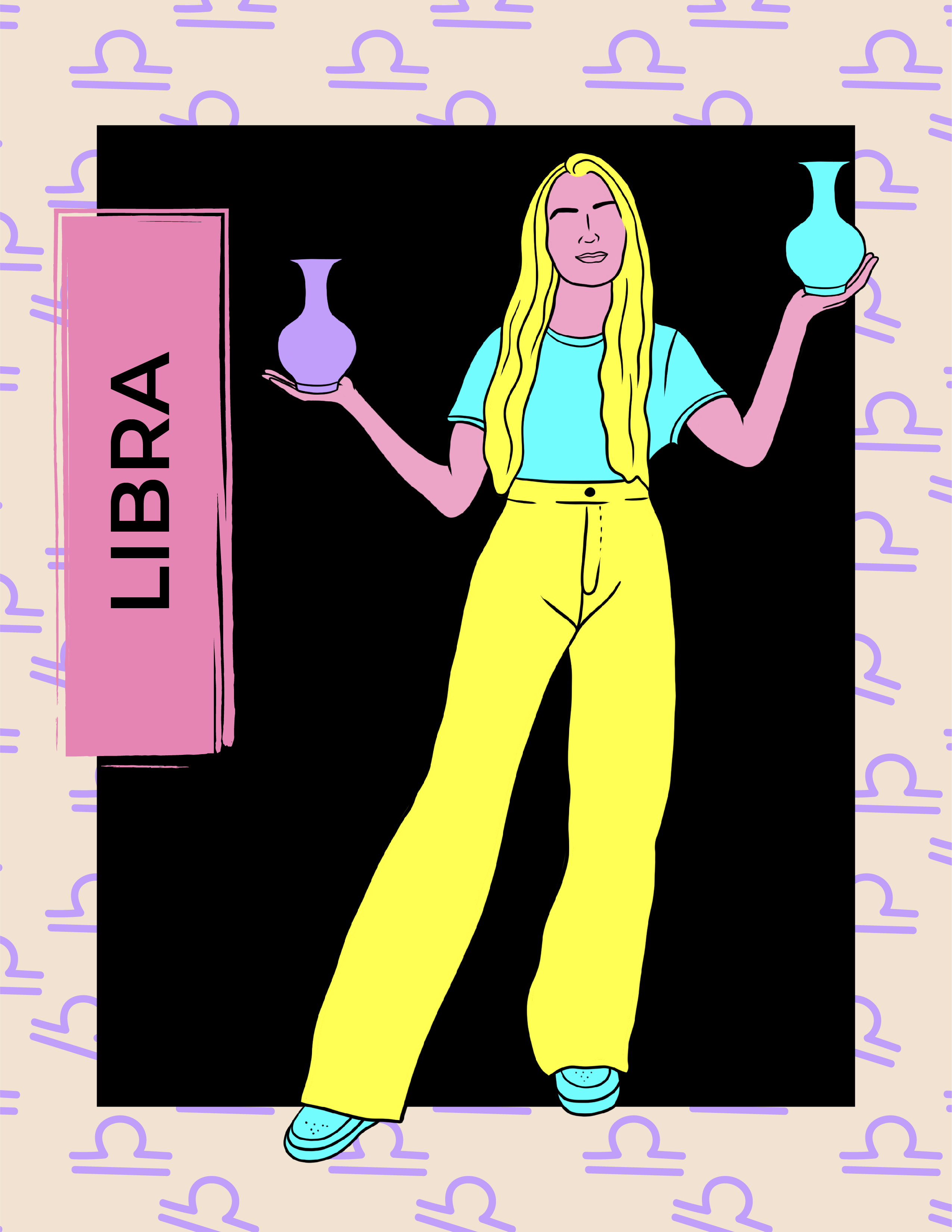 LIBRA-

Everything you touch turns to gold. You've been getting clear on what gets your juju and cash-money flowing. Get ready for Scorpio to make its way through your second house of possessions, material surroundings and self-esteem. Prioritize whatever is going to give your internal sense of security the glow-up that it needs. You are coming off that supercharged binging birthday-month energy, so take this month to get both of your feet back on the ground. With your guardian planet Venus in Capricorn this month, carve out some time to visualize your dream life. Have you made any compromises lately that dampen your fire? Have you been putting any conversations or career moves on the back-burner? Now is the time to get your ducks in a row and start building for the future you want, right here, right now.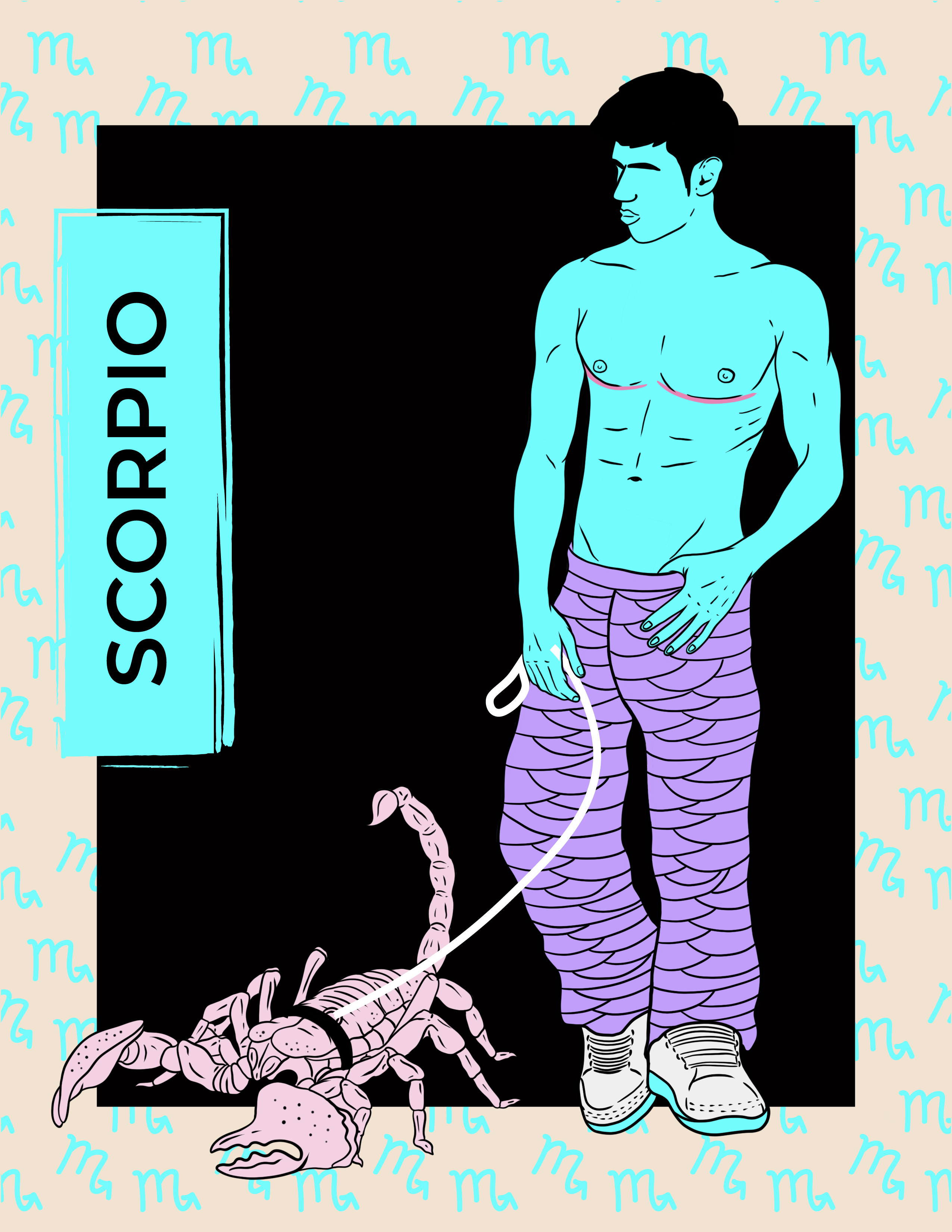 SCORPIO-

Scorpion, snake, or phoenix? Choose your fighter. It's your season, baby. Get sloppy, get sexy, get transformational. With the sun, Mars and Mercury in your sign, give other people the chance to get on board or get the hell out of your way. With so many planets on your team, you'll get some extra rocket power behind any of your efforts, so it's time to put your mojo into overdrive. Become one with your passion. This is always a big time of the year for you. Your own personal new year is coming up with the new moon on November 4th. Plant your seeds for the next six months. Write a list. What do you want to blossom? What must die? What has the past year given you? What are you willing to leave behind? What will you take with you?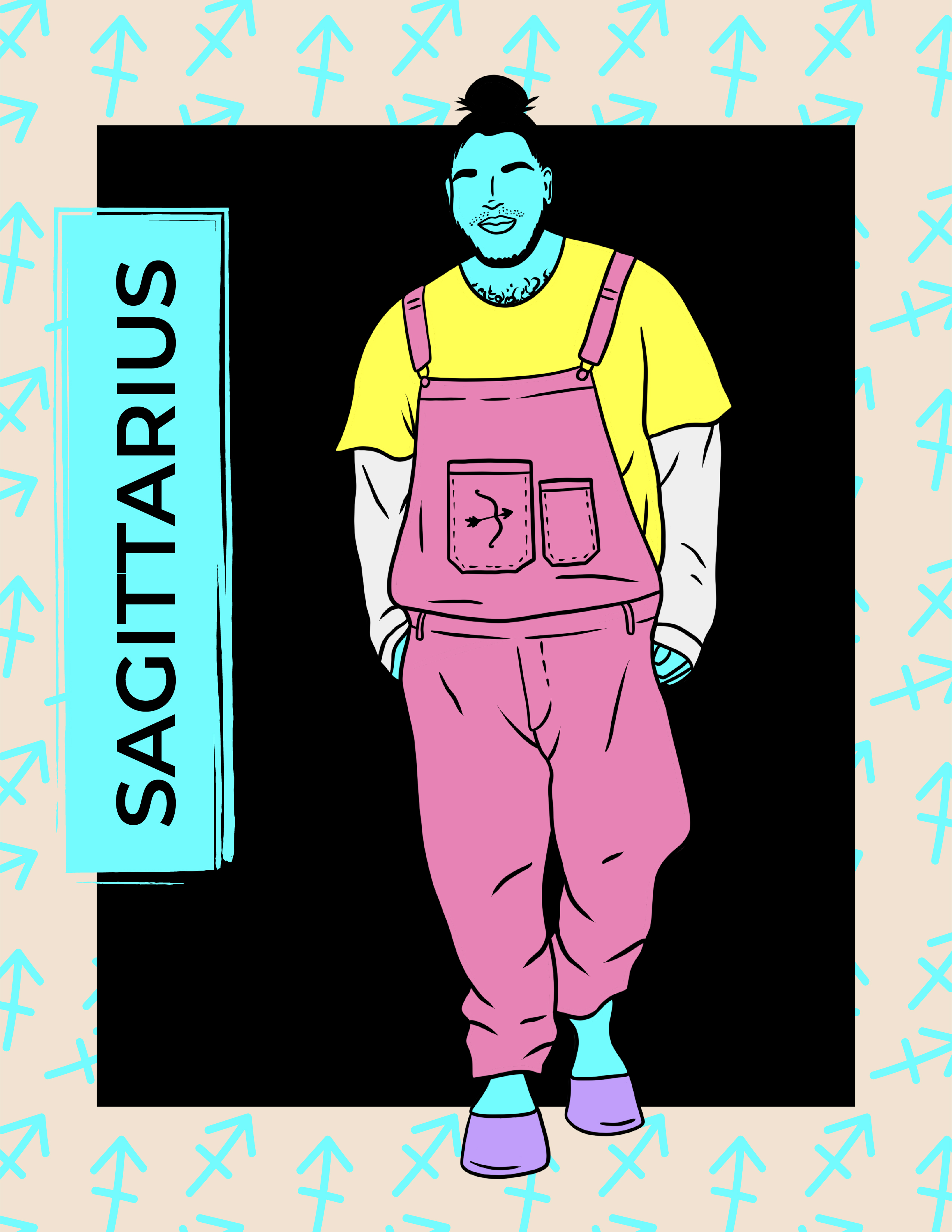 SAGITTARIUS-

With the sun descending into your twelfth house of the subconscious before your birthday season rolls around, it's time to rest up and clean things up behind the scenes. What is moving through you that you cannot yet see, feel, know? Whip out your journal, your crystals, your favorite album. Take a long drive at night, go to a body of water. Ask your dreams for the answers you seek. Protect your energy. With Mars in Scorpio, you'll need to conserve your resources and lay low before it's your time to shine. This time of the year is always a time to take stock—are you on track with the life you set out to live? Get your internal world in order so that when your birthday comes around, you can be right with yourself and those around you.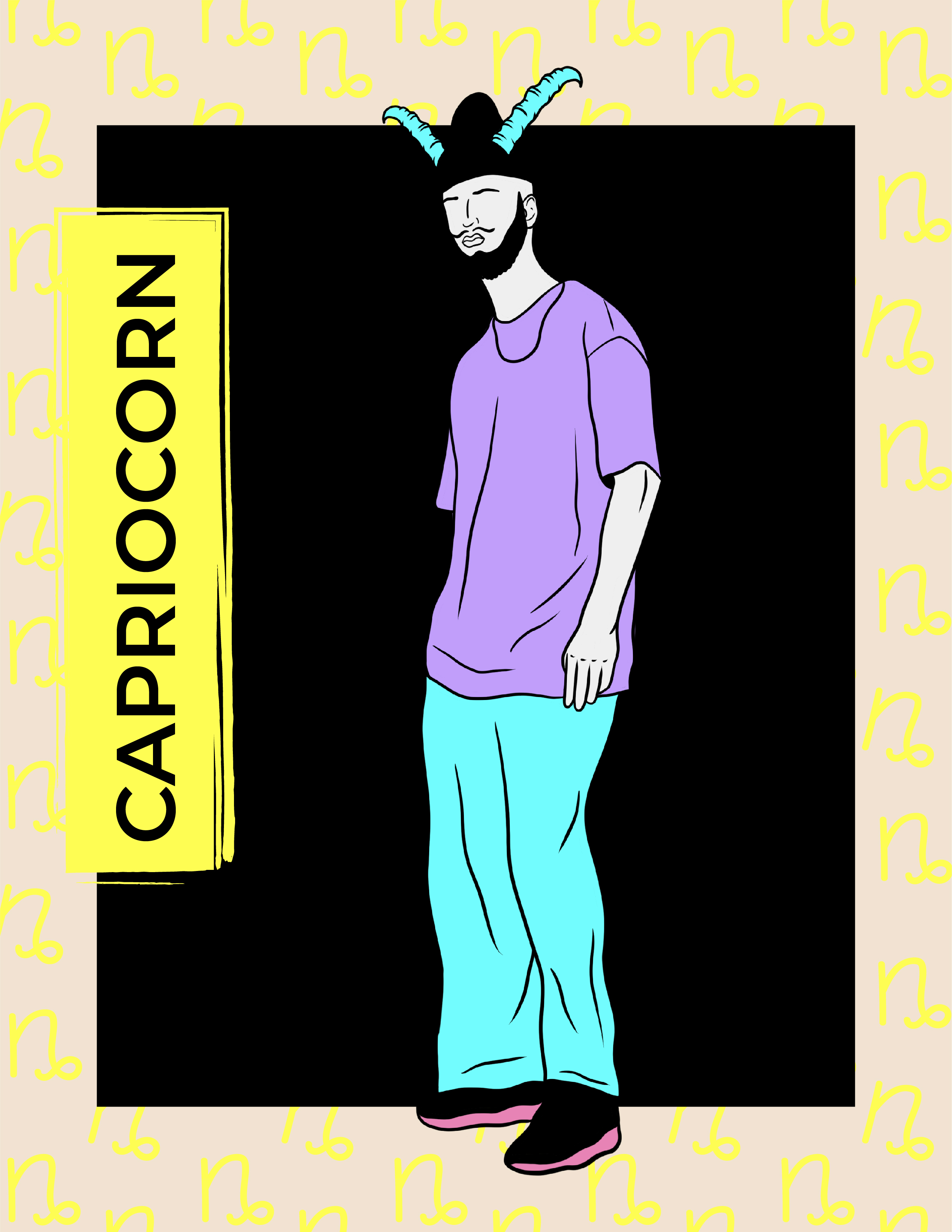 CAPRICORN-

You're a boss ass bitch and everyone knows it. You're good at going it alone, but, sometimes, teamwork is the only way to make the dream work. With the Sun in Scorpio blazing through your eleventh house of friends, social circles, and the collective, make sure you look around to see who you can link up with to make the magic happen. We know you're already deep in your blueprints for 2022, drawing up those big Cap plans as always. But now is the time to catch up on those DMs and old text threads and book in those hangouts you've been putting off. You never know what energy will come into your life through others and the stars are collaborating on your side. Mix and mingle and see what comes your way.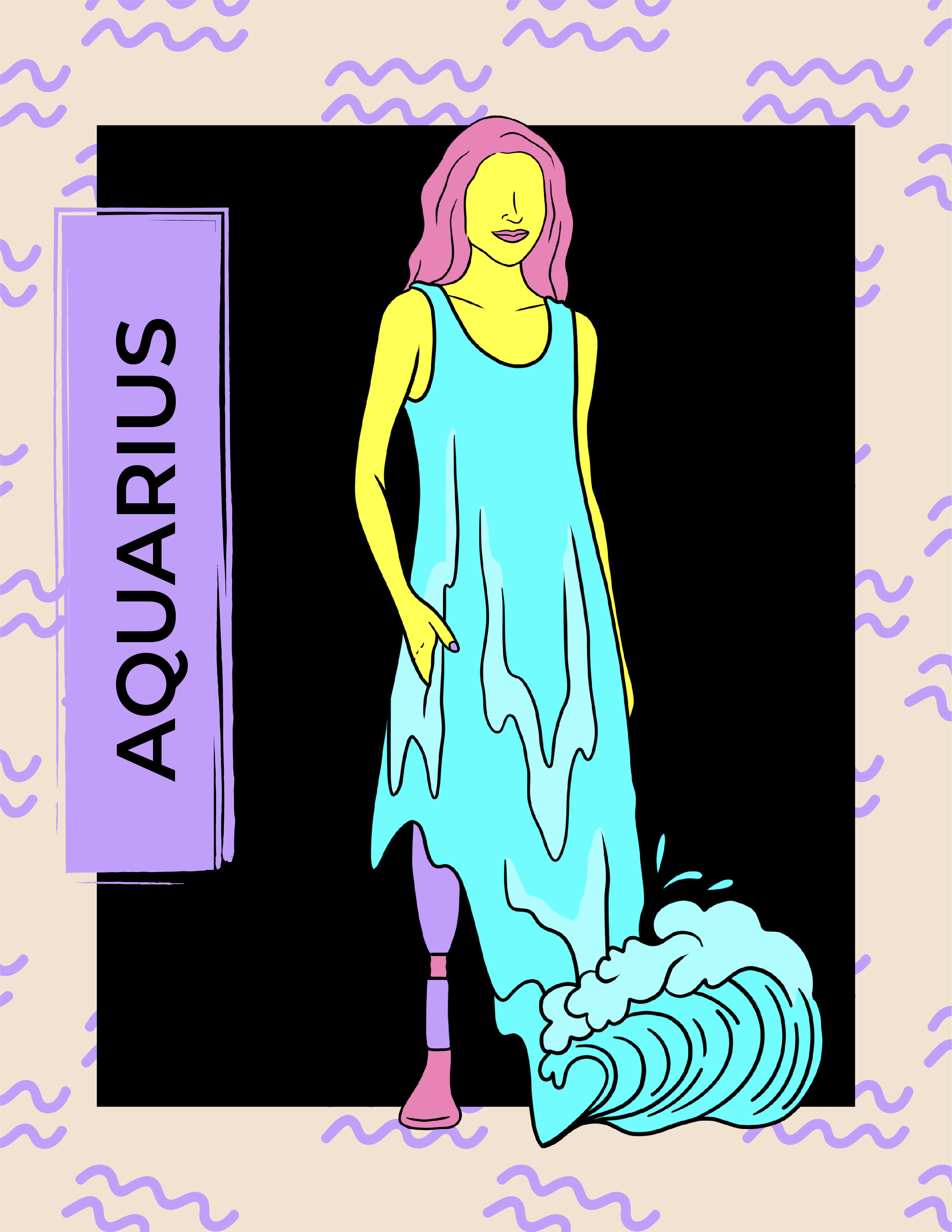 AQUARIUS-

It's time to pull yourself up by your Doc Martens and level up your work life. With the sun in Scorpio moving into your tenth house of career, social status, and success, you've got all the cosmic steam behind your endeavors. Saturn is still taking its time though your sign, revealing what are the weak areas that need strengthening. Clear out the deadwood—no bullshit, no shortcuts. You've got Mars joining the sun in your career corner, so use this go get 'em energy to see what you can accomplish. What are you learning? What have you been putting off? What fears have been holding you back from the work you need to do in the world? Now is the time to walk towards what scares you. Trust and you will be rewarded.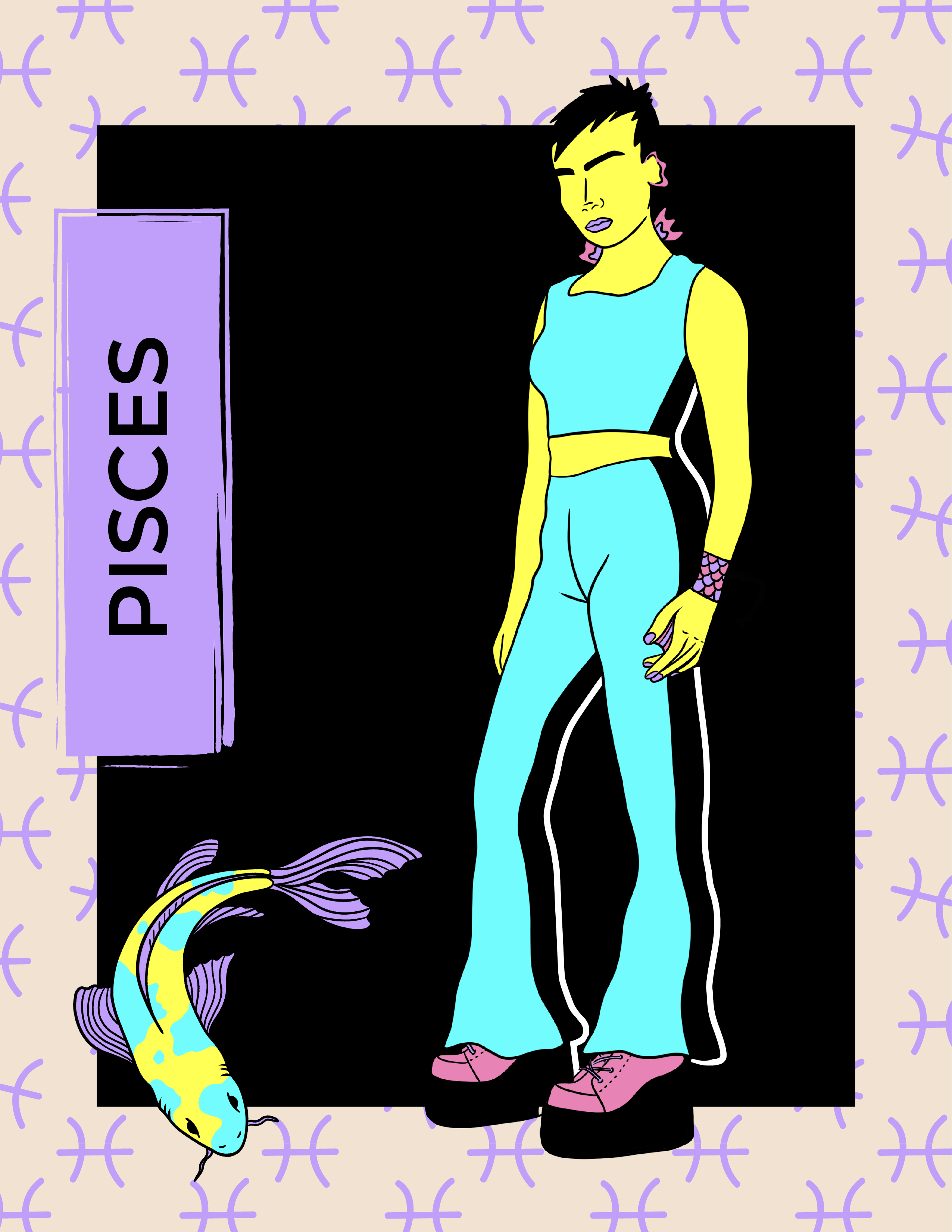 PISCES-

You've had a lot on your plate lately. In between long baths and astral projecting, you've been consumed by life lately. This solar cycle has sucked you under, but with the Sun moving into Scorpio in your ninth house, your world will be flooded with silver linings. This shift means that all those granular deep reflections you've had in the last month will finally zoom out to give you that wide angle view you've been needing. You've got big expansive energy in the part of your chart where learning, travel, growth, and spirituality reside. The sky's the limit here and you can use this energy to dream big and dream wild. Work on flexing your optimism. Mindset is everything this month, so don't let your head hold you back from what your heart wants.