Coming out is a life-changing moment. Whether it's telling your parents for the first time that you're lesbian or telling a new group of friends that you identify as a non-binary, trans-femme, or gay—the moment can an empowering step forward into authenticity and living your life for yourself. For many of us in the LGBTQ+ community, coming out is not just a one-time announcement, but a lifelong journey of coming out again and again and re-empowering our identities each time.
This year on October 11th, we're celebrating the 33rd anniversary of National Coming Out Day, which was inspired by the March on Washington for Gay and Lesbian Rights in 1987. Of course we know that not everyone has a positive experience with coming out while we still live in a society ripe with homophobia, transphobia, and a general lack of compassion for marginalized identities. This is why coming out day still matters. Our stories can help others feel less alone and encourage them to share their truth with the people around them.
On this day, the team here at FOLX share their coming out stories to celebrate our lives and how far we've come. Read below for an intimate glimpse into the lives of some of the people who help create this brand.
Rocco, VP of Marketing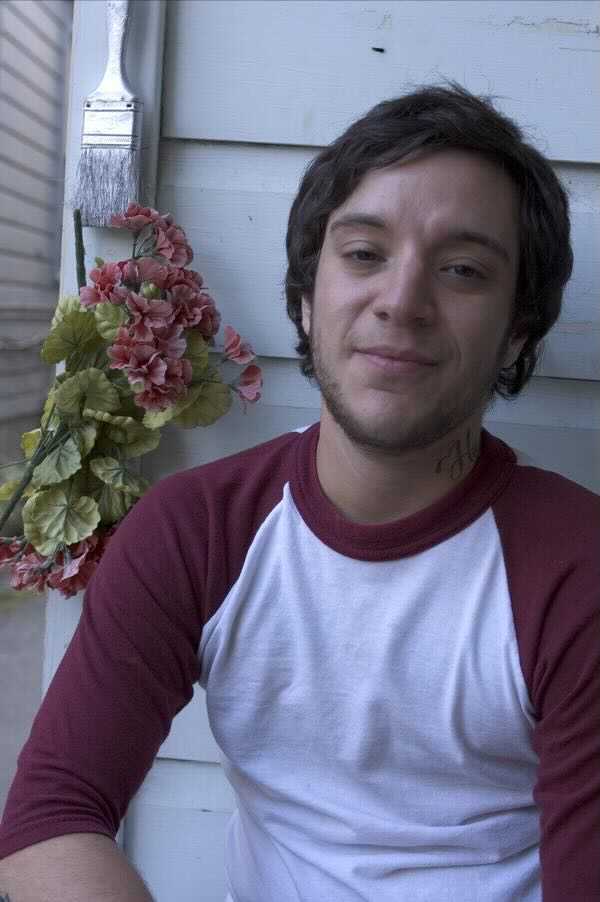 "The first time I came out was at age 14. My twin sister had already named to me that she and her boyfriend assumed I was gay. When face to face with that proclamation I exclaimed, "that's disgusting! How dare you accuse me of that!" Six months later tears streaming, I announced my girlfriend to my mom. Shaky and unsure, as she drove me home from my girlfriend's house, I told her I needed to share something important and I wasn't sure how she would take it. I steadied my voice and told her "I'm gay and Alexis isn't my best friend, she's my girlfriend." At this point, I was sobbing and she calmly let out a laugh, "Oh honey, I already knew." It sort of made everything anticlimactic, but for that, I was grateful.
The second time I came out was when I told my parents I'd discovered that trans men existed and I was one. This was 21 years ago, so the relative dark ages. I was a musician at the time and on a cross-country, month-long tour. I called from a payphone in an Arizona gas station. "I met someone last night and I need to talk to you and dad about something serious." I'd met a trans man for the first time in my life. I was horrified and exuberant about the discovery of possibility, crashing into the inevitable challenges and loss I knew I'd experience heading down this path. I had never been able to imagine a future until I met that man. There was no social media or positive media representation for us at that point in history. As such, I vowed that as I set out on this path, to make sure I always made myself visible and created paths for others to be able to imagine a future."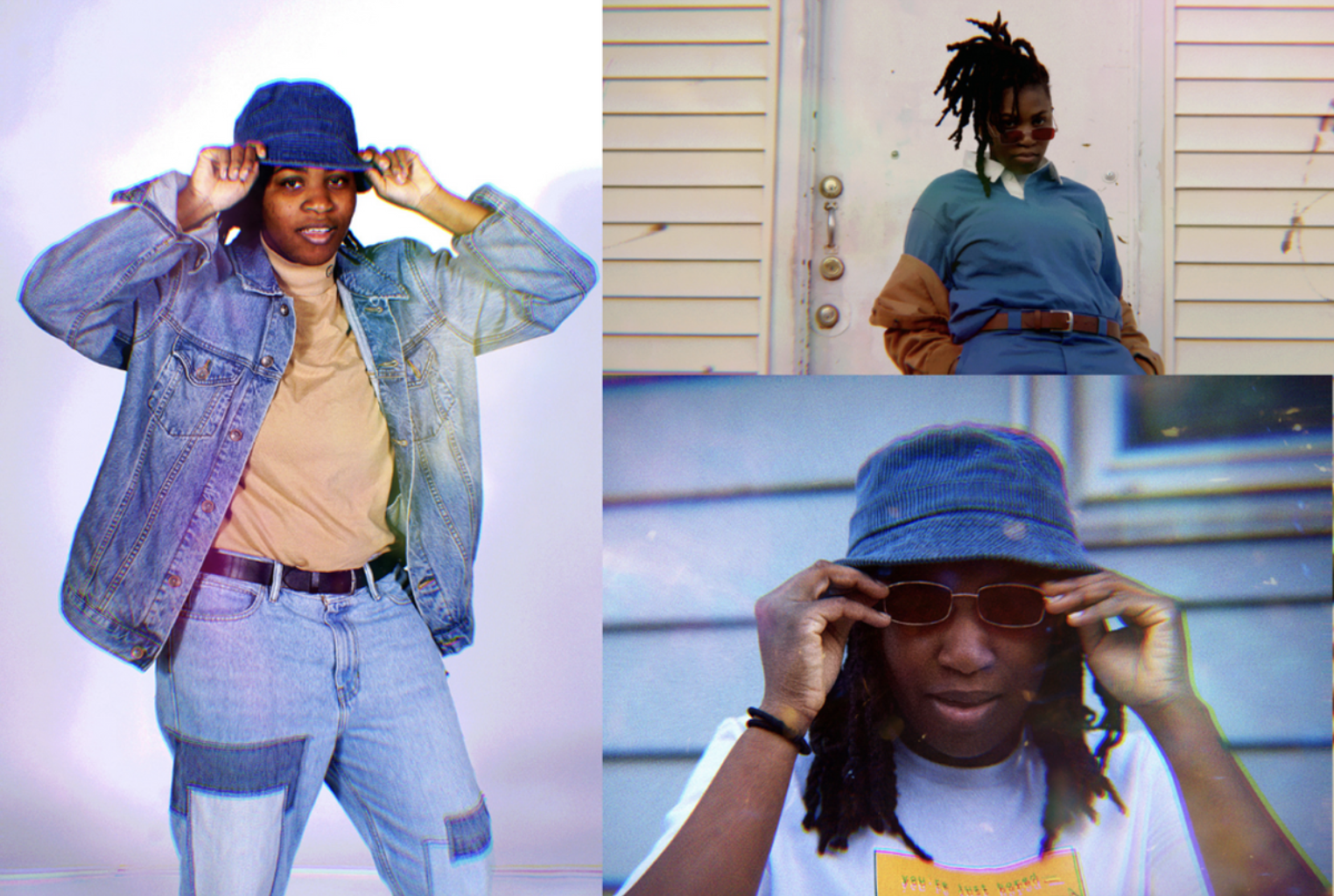 "Though my parents were very loving and fairly liberal, the occasional gay joke definitely made me wish I wasn't having these feelings that were inside of me. I told myself I would take it to the grave, and my parents would never know. I even found a little boyfriend in high school that was supposed to be my permanent mask. After 5 months, I broke up with him soon after my 16th birthday, due to uncontrollable discomfort. Time kept passing and my discomfort that I thought would disappear with the relationship only grew. Being gay was something that wouldn't be as easy to keep down as I thought it was. I felt like it was even falling out of my mouth every time I spoke. So for weeks I barely spoke to my parents. My dad thought it was just rebelliousness. My mom knew it was depression. No matter the reason, they collectively decided to let me sit where I was at until I fell out. Eventually one night at dinner, I laid my head at the table and covered my face out of embarrassment. My mom asked what was wrong. I replied, 'I feel bad.'
'Why?'
'Because I'm gay.'
I heard a long silence and my African father took a deep breath. He cleared his throat and responded…
'Well gay people need to do the dishes too, so when you're finished clean them.'"
Herald Alvarez, Director of Growth Product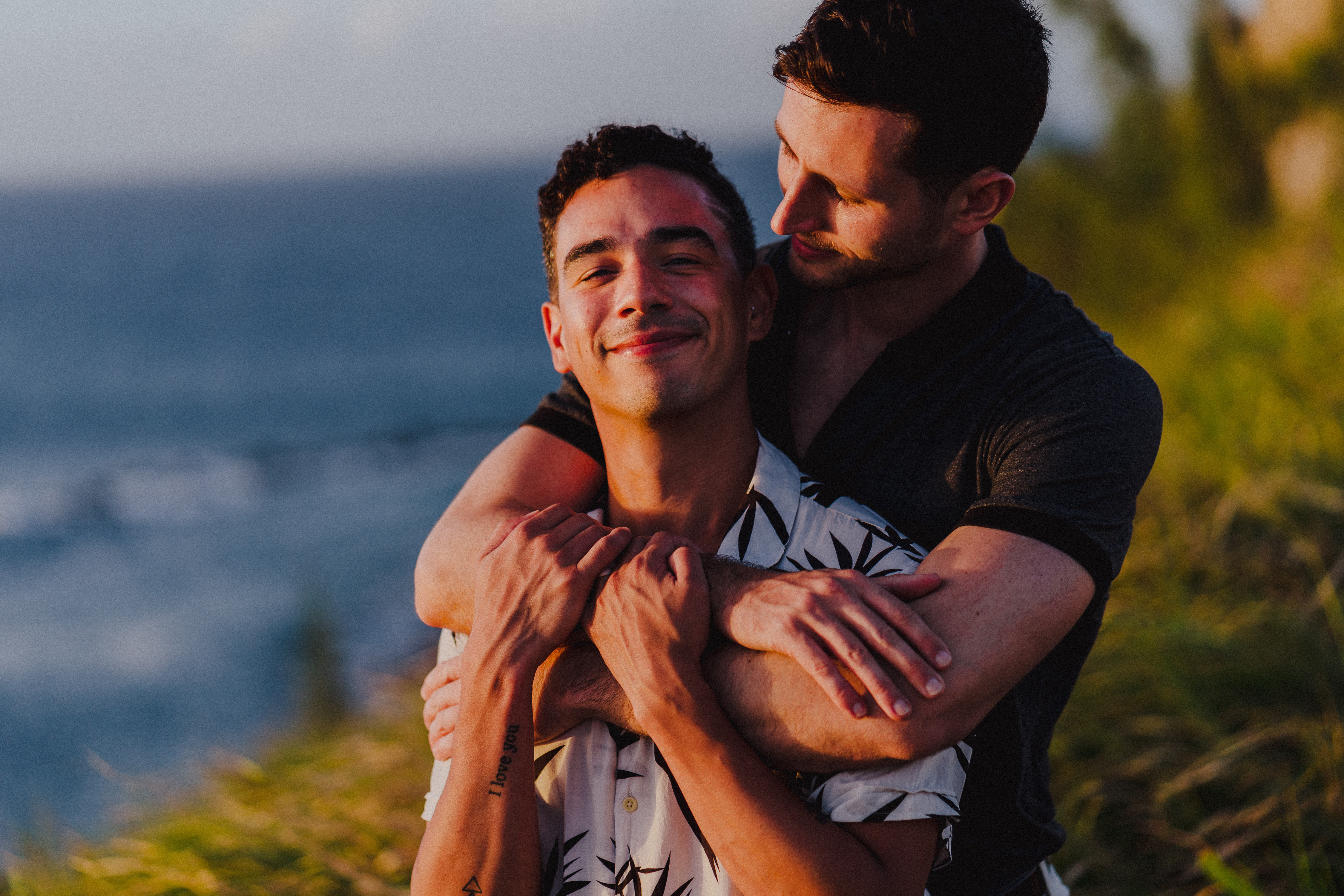 "When I think about my coming out experience, it is immediately challenged with many memories. The statement 'coming out' creates warm, positive, and empowering energy for me. It reminds me of a variety of actions I made to welcome, respect, and love myself. It reminds me of my younger brother telling me while on a bus ride home and receiving the weirdest facial expressions after I started happy-screaming. It reminds me of my fiancé and the experiences with his family, friends, and himself. It reminds me of conversations with heterosexual friends and strangers about their sexual attraction to the same-sex, but not ready for broader discussions. Coming out is a forever thing -- I believe we all experience moments that start the quest for self-discovery that challenge the version we think we are. Cheers to change that encourages and celebrates self-love
"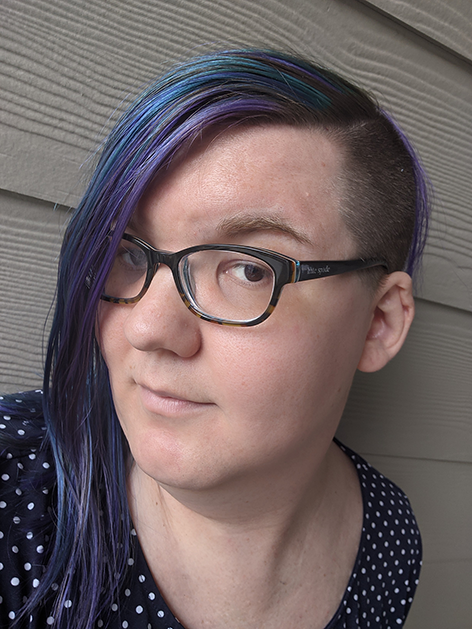 "Coming out is a process of finding the words that give power to your experience; it's finding common meaning to connect with those around who live and have lived their own truths and sharing that meaning with whoever you consider important. The most beautiful aspect of coming out now is many words, meanings, and known experiences are readily shared. In those, common truths for understanding who you are are more readily found."
Drian Juarez, VP of Training & Culture
"The day I came out to my mom I was terrified. Was I ready for this, was I ready to have this conversation and never see my mom again?! My belongings were packed in my car and I knew that it was now or never. I said in Spanish 'Mom I have to tell you something.' We were both in the kitchen and my mom said 'ok' and she sat down at the dinner table. I sat down as well and tried to think of what to say and then having to translate it into Spanish was more than I could handle and I broke down and started crying. My mom started crying as well. I finally dried my tears and said " mom I want you to know something, I'm a transexual and I'm going to be transitioning. I've saved up some money and I'm going to be getting breast augmentation soon and I want you to know because I'm going to be changing a lot." The silence was deafening and I expected to hear 'That's it, get out of my house and I never want to see you again!' I sat there waiting for my mom to say something as she looked down at the dinner table and the pool of tears continued to grow under her chin. After what seemed like forever my mother looked up at me and said 'well as long as you don't get them too big.' I started laughing through my tears and she started laughing through hers and that day my mother and I had the best conversation of our lives. She mentioned that she always knew there was something different about me but she just didn't know how to brooch the subject and all of the things that she told me as a child were the only things she could think of to keep me safe. I like sharing this story in the hope that parents who read this will understand the power of their words and how saying something that they think is insignificant can have devastating effects on their queer children. Today my mother and I have an amazing relationship but I do mourn for all the time that we missed together, all of the experiences I could have shared with her, time that we will never get back."
Nathan Levitt, Nurse Practitioner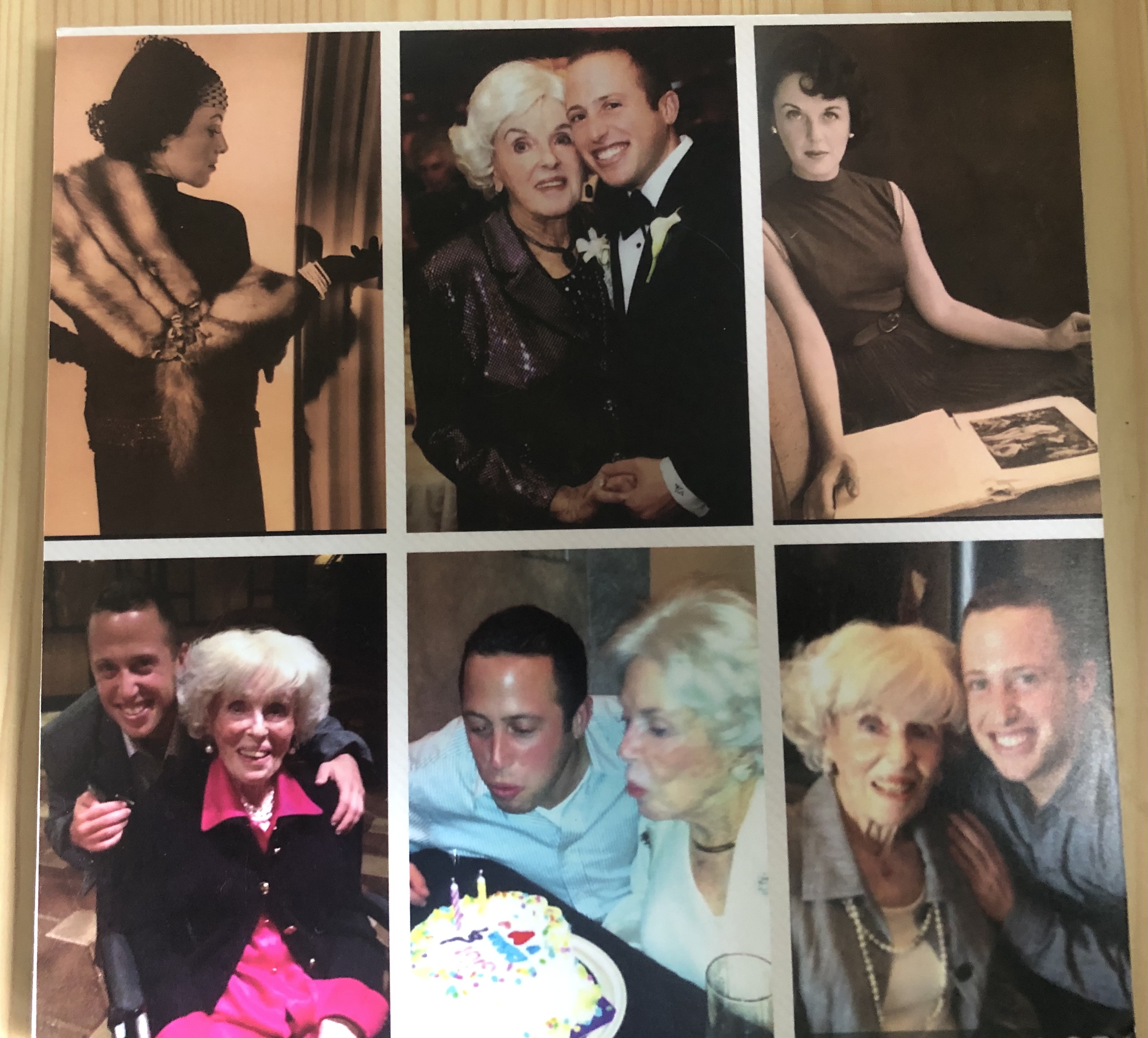 "I had a very close relationship with my grandma. She and I shared a birthday, a love of Golden Girls, and a beautiful and special connection. She was a gorgeous model in her time and supported me through my awkward early 90's permed bangs and long crimped hair to my bright pink short spiky hair, chain wallets, and combat boots style and identity. As I came to understanding myself as trans, I was very nervous to tell my grandma. I thought given the time period she grew up in and her age, she may not understand what trans is or accept it. Although she saw me through different identities and styles, I was scared this one would be too much for her. I knew I was living my truth and becoming my authentic self throughout all of the challenges, but I had so much fear of what it would be like to come out to one of the most important people in my life. Finally one day over bagels and cream cheese, our daily Jewish tradition, I decided today was the day. I said 'Grandma, there's something I want to tell you. I have come to realize I am transgender which for me means I identify as male and use 'he' pronouns instead of 'she' and want to use the name Nathan.' After what felt like an eternity of silence (which was probably more like 1 minute), she asked 'Are you happy?' and I answered 'Yes.' Without a pause she said, 'Ok Nathan, hand me another bagel already.' And that was it. From that moment on she used my chosen name and pronouns and always corrected and educated family, friends, her entire card game, and any grandparent who would listen! I feel so lucky to have had this beautiful coming out story to share. I know coming out is not safe or possible for everyone. I wish everyone acceptance and unconditional love from self, chosen family, and friends!"