Illustrations by Leo Mateus.
It should not be anyone's job to educate their therapist on their lives, during time that is for them to grow and heal.
Why therapy can be helpful for transgender people:
Help them explore their gender identity

Help them process and understand their trauma

Have a safe and accepting place to talk openly and be understood

Learn more about coping with stress, anxiety, and depression

Move from surviving to thriving
However, a lot of trans people struggle to find a therapist who is educated on trans identity and the nuanced needs of the trans community. Oftentimes, we have to choose between seeing a therapist (and not being fully validated, or having to educate that therapist on our lives) and just getting that support as to not play to the role of the educator, or be exposed to more transphobia.
So how to find a trans competent therapist, or even a therapist who is trans themselves?
Curate your search online for therapists who specifically list that they work with trans people, or identify as trans themselves.
You can do this by going to psychologytoday.com, plugging in your insurance if you have any or will be using some & your zip code, and selecting "Transgender" under the "Issues" tab. There is also an option to search by gender, and a selection is available for "Non-Binary" therapists.
If there are no people in your area, widen your search to work with someone within your state who lives in another city or town, and work together virtually.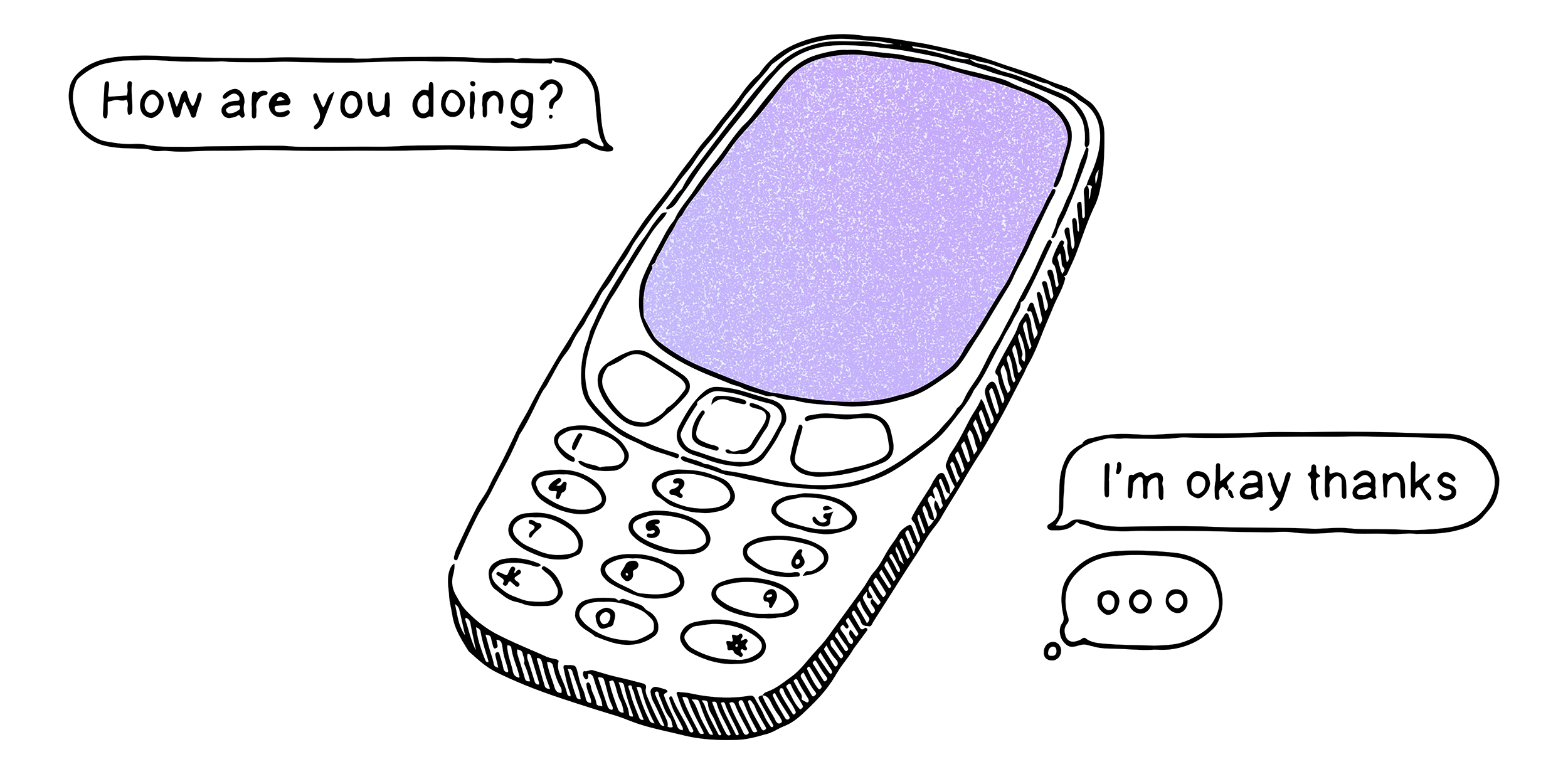 It is important to search within your state because therapists only have licenses to work with people in the state they are licensed in. However, if you live near another state and could drive there, you can widen your search to that area, as long as you go to that state for your virtual or in person session.
Look through online directories for LGBTQ and trans-affirming providers.
If something like Psychology Today doesn't yield results, there are incredible listings of queer and trans therapists out there. Manhattan Alternative in New York, National Queer and Trans Therapists of Color Network (NQTTCN), and Open Path Collective (which has therapists whose sessions for $30-$60, and you can also search "Transgender Issues" under the "Specialties" tab. Other therapists that will pop up if you search LGBTQ or trans therapist near me. Google can be a great tool in this search.
Ask other trans people in your community who they see.
Sometimes the best reference is if other people in the community like their therapists. You can also post in local groups for referrals if there are any in your area.
Don't be afraid to ask for referrals if a provider isn't taking new patients.
If a therapist is ever full who you think would be a good fit, ask if they have a waitlist, and if they can provide trans competent referrals. Just because someone is unable to see you doesn't mean that they are unable to help.
What to do after you have found someone through your search that you think might be a good fit: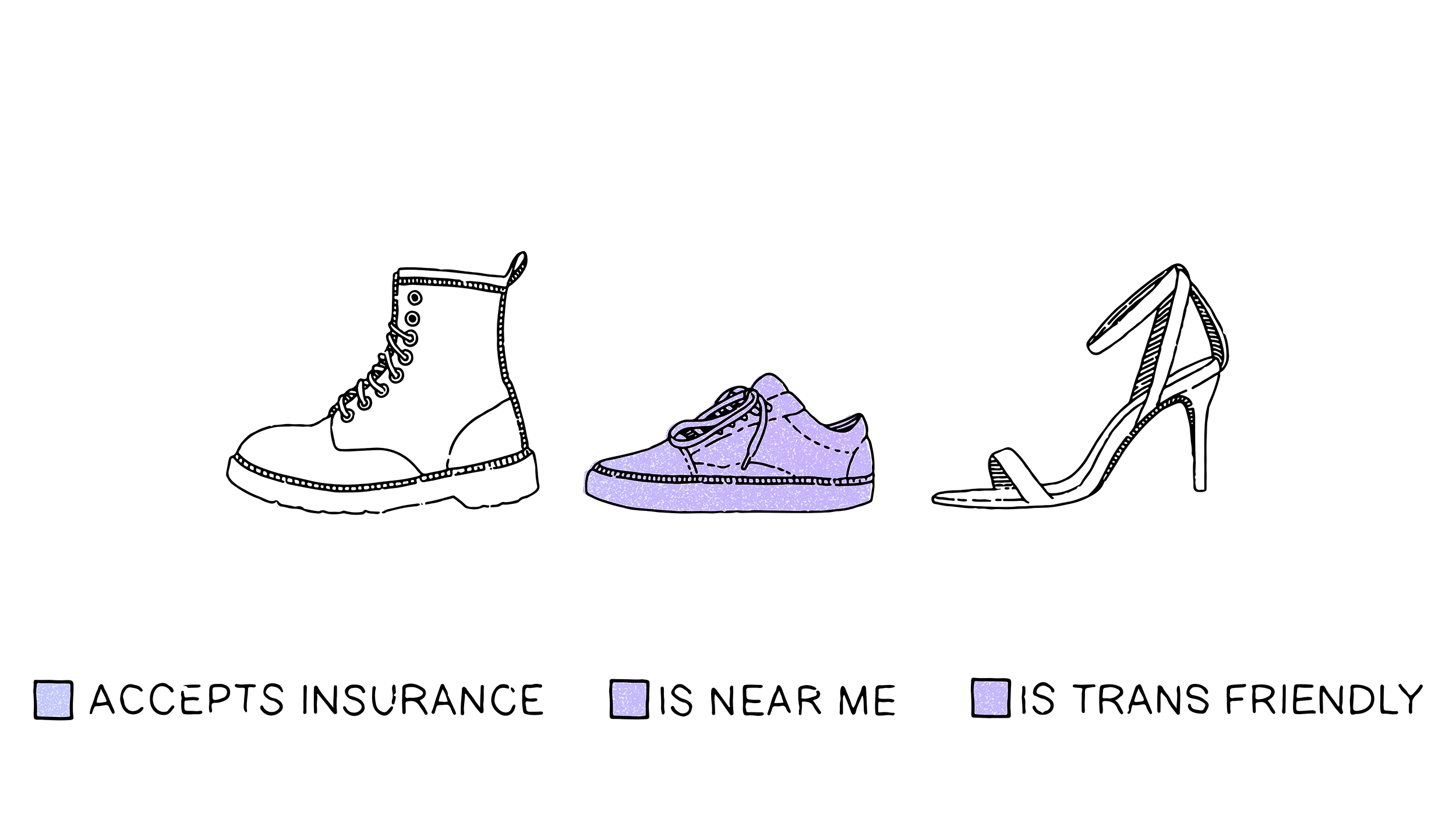 Set up a consultation call.
These are typically at no charge to you, to see if you all will be a good fit. Most therapists offer this already.
During the call, have a list of questions to assess for trans competency.
Questions could include:
What is your experience working with the trans community and trans clients?

What trainings have you completed to better understand working with trans people?

Do you identify as trans? (Some therapists may not want to disclose, but many will! They will want to share with you that they first hand understand this experience)

Do you currently have other trans clients?

What would you do if I shared something you were not educated on that part of my identity or experience?

Are you in supervision? Does your supervisor understand trans identity?
Schedule an initial session to make sure it's the right fit.
If you feel like the answers you got made you feel like you could schedule an initial session, then in that first session, you can also treat that time like a get to know you/make sure it's a good fit session. Many therapists use the first three sessions to make sure it is a good fit, and you can do the same! If you don't get the right vibe, feel heard and understood, or they say something that doesn't feel validating or like they are competent in trans identity, then it is ok to move on to someone else. You are in no way bound to work with this person forever! You do not owe the therapist an explanation why, it is not your job to make sure they understand why it's not a good fit, you can simply say that, or, if you want to share where they could learn more, you can!
Therapy can be an incredibly transformative and healing space for trans people, but it has to be with someone who gets it, with someone who is either trans, or is doing the work outside of your time together to show up for their trans clients. You deserve to have someone who isn't going to invalidate your gender, or make you work as a teacher during your healing time!
If you are currently struggling and are worried you may harm yourself or someone else, please reach out to one of the following resources:
This article was written for FOLX by Andrea Glik, LCSW (she/her), a LGBTQ & Poly+Kink Affirming Somatic Trauma Therapist, Educator & Writer. You can follow her on Instagram at @somaticwitch.